By
Lewis
- 1 February 2022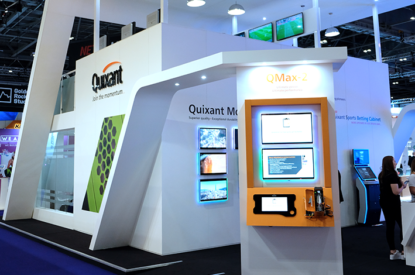 After much contemplation, Quixant has made the decision not to exhibit at the upcoming ICE 2022 show. As strong supporters of ICE for numerous years and recognising the event as a central focus point for the gaming industry, Quixant has admitted the decision to withdraw was a difficult one.    

Duncan Faithfull, EVP and CCO at Quixant stated: "with the last show taking place in February 2020, the whole team really wanted ICE 2022 to go ahead and to have the opportunity to reconnect and collaborate as an industry in person. But timing and favourable conditions are key to the show's success. Quixant's decision to withdraw from ICE this year was made after considerable reflection and was reluctantly decided."  
Discussions with numerous key customers, and fellow exhibitors made clear that attendance was going to be considerably impacted by the challenging revised timing of the show, and ongoing global COVID challenges. 
 
"After being rescheduled to mid-April, the show presented many logistical challenges for exhibitors and attendees, having to juggle existing personal and work commitments, navigate travelling during the Easter holidays, conflicts with existing industry events and not mention the further travel challenges and safety concerns due to Covid," reflected Faithfull. 
 
Duncan continued: "As we start to see light at the other end of this COVID tunnel, the industry needs to continue to pull together and support each other, and ICE would ordinarily be a key opportunity to do this. But our decisions as ever are based on the needs of the industry. Our decision follows numerous cancellations by domestic and international show exhibitors and attendees, which made it clear that the show was proving challenging and less favourable for those in the Land-Based Casino industry." 
 
Whilst Quixant will not be exhibiting at ICE this year, the company plan to attend in a reduced capacity, with its local team available to meet with customers still planning to attend. If you are planning to attend ICE 2022, you can get in touch with Quixant directly to arrange a meeting at the show.