By
Phil
- 10 July 2014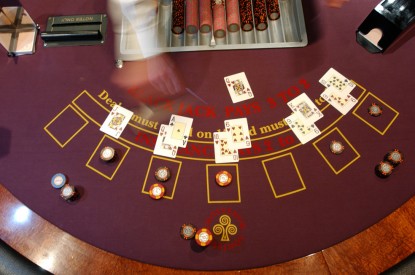 The Rank Group, one of the UK's leading entertainment based gaming companies, has appointed Colin Cole-Johnson to the new position of Group Director of Digital and Cross-Channel Services, with responsibility for leading the company's digital activity.
He has held senior positions in the gaming industry, including Director of Gaming for William Hill, where he was responsible for their £200m+ digital gaming business and Director of Gaming at Ladbrokes.
CEO, Henry Birch, said: "Colin has over 15 years international digital gaming experience and, having worked with him previously; I know he will be a great addition to the team. Rank is already the leading online bingo operator and Colin will be instrumental in ensuring we continue to drive growth and innovation in all our digital businesses whilst looking for opportunities to consolidate our position as a true multi-channel business."
Colin will join Rank on the September 24 2014 and will report directly to Henry Birch and will sit on the Rank Group Executive Committee. He will work closely with Mark Jones, MD Mecca and Phil Urban, MD Grosvenor Casinos.
Mr. Cole-Johnson added: "I am delighted to be joining the Rank Group at what I see as a very exciting time in its evolution. Rank has fantastic assets and brands and has the potential to substantially grow its business across all channels."