By
Lewis
- 8 June 2016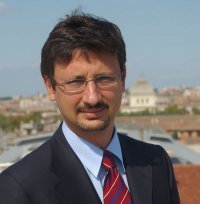 Francesco Rodano, the former Italian online gaming regulator, who left AAMS in 2015 to join IGT, has been appointed Playtech's executive management team as Chief Policy Officer. He will be based in London, and report to Mor Weizer, the group's CEO.
Rodano will engage with policy-makers and advise company executives on governmental policies at local, state, national and EU levels as well as provide Playtech with further business opportunities, developing new relationships and fostering existing connections with institutional organisations and industry stakeholders on a global level with the exception of Italy.
Playtech's new Chief Policy Officer has more than 18 years' experience working across a number of online businesses with the last nine years at AAMS, the Italian gambling regulatory authority, where he was responsible for managing and leading the country's online gaming regulation.
While at AAMS Rodano reformed the Italian regulatory framework and oversaw the introduction of a comprehensive range of regulated online products, including poker in 2008 and casino games in 2011, attracting more than 100 licensees to the market. During his tenure, Italian gross gambling revenue grew to more than €800 million, making it Europe's second largest regulated market, with Italy becoming a successful case study for other regulators whose countries have or are soon to be regulated. He was also the recipient of the IMGL's Regulator of the Year award in 2008. Since 2012 Rodano has been a member of the European Commission's Group on Gambling Services, where he supported a draft of the formal initiatives recently adopted by the Commission.
Mor Weizer, CEO, Playtech, said: "Thanks to his professional achievements and his personal stature, Francesco has become a highly influential figure in the international online gambling arena. We're delighted he has chosen to join Playtech and I'm sure he will provide an invaluable contribution to the further growth of the company."
Francesco Rodano, said: "After many years spent as a regulator, I'm excited to move to the industry side and to join Playtech at a time when focus on regulated markets is a global priority. Playtech has a talented and respected management team and I am really looking forward to supporting them on public policy matters."