By
Lewis
- 4 July 2016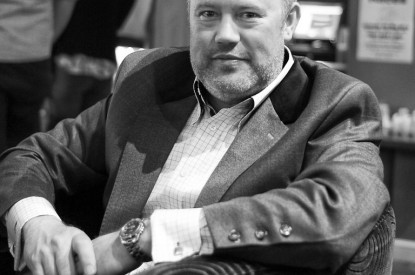 Equotion has completed a significant funding round and appointed Graham Martin, founder of Bonne Terre, the license holder for SkyBet, as its new Chairman. With this investment Graham Martin takes on the position of Non-Executive Chairman. Graham joins CEO James Waterhouse, Chief Data Scientist Dr Tim Drye and Technology Director Ian Noble to form a balanced management team with formidable industry reach and business growth experience.
Graham Martin commented "Equotion is the most exciting current development in the world of sports analytics today.  The accuracy that the team have been able to demonstrate is astonishing and the toolset has the capability to turn the world of Gambling on its head, putting the punter in the driving seat".
James Waterhouse, CEO, added "We built Equotion because I love horse racing and having a flutter but I didn't have the time to invest examining form and horse / jockey performance.  I mapped out an automated solution, breaking racing down into a set of mathematical challenges.  The team were able to turn my ideas into reality and by adding their own analytical capability, exceeded my expectations on overall accuracy.  We have almost two years' worth of 'proof' that Equotion really does work.
With Equotion, we have the capability to drive significant, consistent returns from, without spending hours poring over form guides or relying on good old fashioned luck".
The company has a roadmap which includes covering all racing, everywhere in the world as well as branching out into football, golf, tennis, cricket analytics. We are also developing a new sports betting application allowing the automated placing of bets based across multiple betting sites based on user determined rules and data from the Equotion site.
James Waterhouse believes that there isn't, as yet, the perfect betting application out there. "We believe that there is space in the market for an application that allows you to manage your betting as though it were a share portfolio – with suggested bets, auto placement of bets to deliver the best returns, race tracking and sophisticated analytics that will deliver a complete investment platform for a new generation of sports investors."
"One key issue with being successful as a gambler is the withdrawal of betting facilities from the bookmakers if you continually win.  The app will manage your returns profile, placing riskier bets with bookmakers you have recently had returns from – minimising the hit on any one of your betting accounts, balancing your winnings across a number of accounts and services greatly reducing the chances of a bookmaker closing you out."
Tim Drye, a world renowned expert in Data Analytics with a focus on non-linear clustering analytics said: "What we have done is quite remarkable – taking a multitude of data points and applying some of the most advanced prediction algorithms currently available we have been able to achieve a level of accuracy that surprised even myself."
Equotion provides access to its data through a tiered subscription model and acts as an agent to managed investment funds.  The company also makes data available to sports broadcasters, pundits and other online sites with publication timed to ensure it doesn't disrupt their subscriber's ability to generate returns.