By
Phil
- 11 July 2016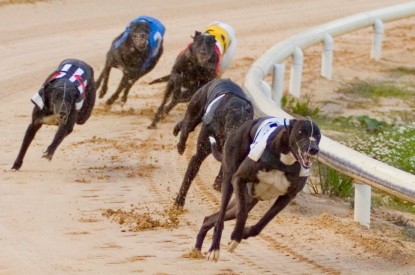 SIS has confirmed its status as the premier supplier of data and services for UK and Irish greyhound racing, with an exclusive five-year deal with the Irish Greyhound Board (IGB) to collect and distribute greyhound racing content to online and retail betting operators.
Significantly the deal includes international streaming rights, which will enable suppliers to utilise SIS Stream – SIS' low latency streaming platform – to distribute Irish greyhound racing to new territories around the globe.
The agreement, which covers more than 1,500 races a year taking place at flagship IGB tracks – Mullingar, Youghal and Tralee – adds to SIS' unrivalled greyhound offering which already includes exclusive delivery of over 30,000 BAGS races a year internationally.
Gordon Bissett, Greyhound Operations Manager for SIS, said: "Over the last five months we have worked extremely hard with the IGB and our customers to create a consistent and reliable betting product from Irish greyhound racing tracks. We are very excited about working together to grow Irish greyhound racing both in our core domestic market and into new territories. The Irish greyhound program is expected to develop fairly quickly, as additional broadcast opportunities are identified, and we expect both retail and online betting operators to benefit from the opportunities afforded by this new greyhound product.
"The addition of Irish greyhound racing to our leading portfolio, which already includes 30,000 BAGs races a year, makes SIS' greyhound offering the most comprehensive in the market," he added.
"SIS Stream, our low latency streaming platform, is opening up countless international opportunities for our customers, and the IGB is the latest rights holder to benefit from our market-leading streaming capability."
Geraldine Larkin, CEO of the Irish Greyhound Board, said: "This is a very significant step forward in the history of Irish greyhound racing and our agreement with SIS provides us with a fantastic opportunity to significantly grow the coverage of Irish greyhound racing both in the UK and globally. We're looking forward to continuing the development of our sport, using technologies such as streaming to deliver our top level product to new audiences."
SIS continues to add to its portfolio across greyhound racing, horse racing and other sports. In recent months, the company has announced deals for UAE horse racing, BAGS international greyhound racing, and a five-year deal with Racecourse Media Group for picture and data rights to their 34 UK racecourses including Aintree, Ascot, Cheltenham and Epsom.