By
Phil
- 23 June 2016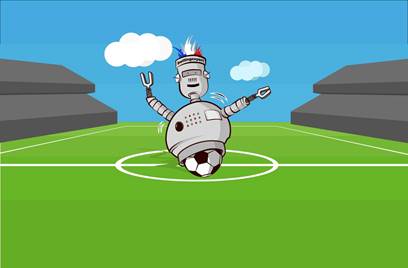 SmartBets, the customisable odds comparison site powered by bettingexpert.com, has enlisted the help of its fun and free-to-use BetBot to give Euro 2016 fans on Facebook a helping hand with their last 16 wagers.
Autonomously participating in conversations with users, BetBot responds to users via Facebook Messenger, providing real-time odds on upcoming games from major bookmakers through SmartBets, as Euro 2016 reaches its crunch stages. BetBot is able to engage and listen to the needs of the users, giving SmartBets developers insight into how it can evolve to meet users demands.
bettingexpert.com are the first in the betting and gaming industry to utilise the automated avatar technology on Facebook, and expect to roll out the BetBot for further sports and tournaments following the Euro 2016 final on July 10.
With the launch of BetBot, bettingexpert.com has opened the door to giving a personality to its platforms, with plans to integrate all of their platforms into one helpful avatar. In the future, not only will BetBot be able to tell you a match's best odds based on information from SmartBets, but also what tipsters are saying over at bettingexpert.com.
Henrik Dam Honoré, Head of Pilot Plant for Better Collective, said: "We're a forward-thinking company who are treading a new path in the betting and gaming industry when it comes to product innovation and affiliate marketing techniques. SmartBets and bettingexpert.com have always been about helping punters make the best bets possible – BetBot is that idea personified. BetBot will interact with users, and help guide us in new directions based on user needs."