By
Phil
- 6 April 2017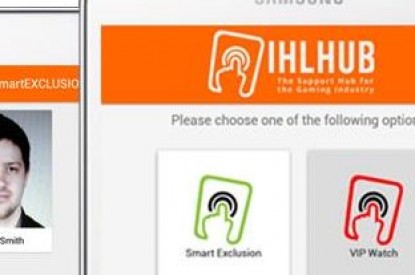 A year after IHL Tech launched SmartEXCLUSION it has now helped 2,500 self-excluders find the support they need.
CTO Paul Harris said: "In the 12-months following its launch, SmartEXCLUSION been able to help almost 2,500 self-excluders to gain much needed support by making the self-exclusion process much easier, more personal, and more relevant to them. Whilst underlining the organisation's core values of supporting players and more specifically, self-excluders, CTO, Paul Harris was swift to acknowledge the support and assistance of the various stakeholder groups that have been involved. He explained: "Huge thanks go out to our partners who have helped throughout the last 12-months. They also go out to the supporting staff in the venues who have fully engaged with the simple solution and really helped self-excluders. To our operators and also to our supporting partners; Bacta and the Bingo Association, who have truly helped to embrace the benefits of a cross-sector solution. I am proud to say that our solution has now been adopted by over 80 operators, covering 800 venues across both the AGC and Bingo sectors and is well established as a leading provider of self-exclusion in the industry."
He added: "At £60 per venue per year for SmartEXCLUSION we think that we have made self-exclusion accessible to all. We have created a simple user interface which allows staff to confidently use the solution when faced with a self-exclusion request. We aimed to move self-exclusion away from paper to digitised images giving the excluder a much higher level of protection. With the solution being tablet based a customer can exclude at any time of the day and importantly, right there at the point of consumption in the venue. We believe the relationship the member of staff has with the excluder is key to delivering an effective exclusion."
SmartEXCLUSION is instantaneous, sending the T&Cs to the excluder, along with details of GamCare, National Debt Helpline and Citizen's Advice by either email or SMS. The customer can take these away to use in their own private surroundings. Self-excluders can also be signposted to treatment providers if that becomes a requirement. Once registered, the excluder's image is instantly sent to all relevant venues by sector and by radius, when they are alerted to new exclusions by an audio and visual alert. There is no need for a PC on site or for staff to remember complicated URLs to check for new exclusions. The tablet based solution also means they have a better chance of recognising excluders via a purposely designed image carousel accessible on the shop floor.
SmartEXCLUSION has also added numerous features and enhancements in the last 12 months. A fully accessible reporting suite and back-end system is available to all operators, the ability to extend and reinstate exclusions (post their expiry date) and also intelligent framing, which helps the user differentiate between exclusion status.
IHL Tech confirmed that it has more recently been working on complimentary bespoke solutions to replace in-venue paperwork by digitising forms and creating an interactive back end.
2017 will also see the launch of ArcadeWATCH, a system to link all AGCs in the UK to help them fight back against fraud, suspicious behaviour and ASB. They will also bring to market a KYC solution, a customer facing gambling control application and a clever tool for daily compliance and standards checking.