By
Phil
- 11 August 2020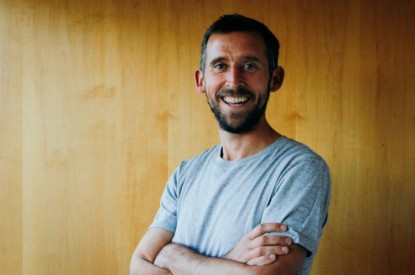 SportCaller, the free-to-play (FTP) sports-game provider, has rolled out a new horse racing game, Racing Super Series, with immediate success for leading operator Coral, following last month's flagship King George meeting at Ascot.
This new game delivers a fresh twist on the classic Placepot, traditionally one of the most popular bets for UK and Irish racing, offering Coral customers the chance to share in a minimum £25,000 jackpot by simply picking a horse to finish in the places across the first six races on a chosen card. The announcement also extends SportCaller's ongoing partnership with Coral, which dates back to the 2018 World Cup, and was supplemented last year via their Smart Money Series across multiple sports.
Besides the guaranteed 25k prize fund, Racing Super Series also gives players enhanced place terms on the big races, thereby improving the chances of a winning trigger for all entrants and increasing the probability of a positive user-outcome when compared to other successful jackpot games, such as Super 6 or the ITV7.
Having devised the original free-to-play jackpot model with Channel 4 Racing in 2014, SportCaller has already returned to its racing roots this year by rebooting the Tote's Ten To Follow Competition to universal acclaim. So, this latest latest reimagining again demonstrates similar flair and versatility in updating longstanding legacy formats to familiarise modern audiences with forgotten favourites.
SportCaller has added other innovations to upgrade and enhance the UX from the typical Placepot experience, thanks to an intuitive interface which aligns a quick-reference predictions page with an organic Placepot link and bet prompts for every selection. Racing Post content also brings welcome stats, form and insight to the decision-making process, while an Overview feature updates surviving Racing Super Series entrants and their respective selections race-by-race, so that players can track the likely split of the 25k. This gameplay finesse drives digital dwell-time and encourages return visits, as participants evaluate their positions next to those of their friends and rivals.
Cillian Barry, MD at SportCaller, said: "Horse racing is one of the few sports which has been able to maintain a quality fixture list during the global pandemic. And from an FTP perspective, racing games have historically generated the highest rates of engagement and retention. So, when Coral charged us with breathing new life into the Placepot format through the Racing Super Series, we couldn't wait to get started on a game which embraces both our teams' underlying passions.
"The free-to-play framework of jackpot predictors is an established winner for improving acquisition and retention. However, you need "winnable" jackpots on marquee events to really engage players, so a guaranteed share of 25k for getting six horses to place, not win, on King George day seemed like an attractive premise. The engagement levels have been fantastic, while the conversion rates to funded accounts speak to the trust and brand recognition which these games can foster."
Tim Dykes, Head of Innovation at Coral, added: "The biggest compliment you can pay SportCaller's FTP games is that no-one ever questions why you're offering them. Coral's Racing Super Series on the King George meeting was an instant hit with our players, harnessing the enduring appeal of a Placepot bet with immersive features which sustain engagement throughout the racecard.
"It was important to remain true to the small-stakes-big-win spirit of the Placepot, but retool it so that this renowned raceday ritual can better connect with more modern audiences, particularly on mobile. The early results have been encouraging and we're confident we've bottled its timeless appeal for the next generation of racing fans without compromising our existing loyal base. That's a tightrope that SportCaller treads better than anyone. After all, while you should never tamper with a classic, you must give it a lick of paint once in a while!
"We see Racing Super Series becoming a familiar weekly winner for all our racing fans, who can watch the action live on coral.co.uk or via our app."
The Dublin-based supplier allows its partners to launch a wide range of FTP prediction, jackpot and more hyper-casual game formats with seamless speed across any sport, language or territory via web, iOS, Play Store, Facebook Instant Games or Twitch extensions.
SportCaller offers nearly 100 games across 36 countries and in 20 languages (via multilingual API) in Europe, Asia, Africa, Australasia and North and Latin America. In the past year, SportCaller has rolled out around 50 new games, more than doubling the total number offered over the past three years, with similar two-fold increase in its active and ongoing operator partnerships. Sustained investment in key architecture and its core proprietary platform – on which all FTP games are created, managed, reported and resulted – has been crucial to supplementing this success and consistent growth.
Caption: Cillian Barry, MD at SportCaller