By
Phil
- 15 August 2016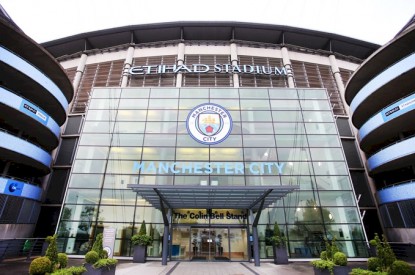 Online sportsbook Tempobet has signed a deal to become an Official Partner of Manchester City Football Club.
The multi-year agreement, which confers Official Regional Betting Partner status on the brand, will propel them onto the world stage and into the front rank of best-known sports betting sites.
It will also allow the use of the Club's crest on their website and give them access to a number of players for a forthcoming television commercial and photoshoot.
Tempobet managing director Mark Clayton said: "We're very excited about teaming up with Manchester City, who are a huge name in global football and share our ambition to be the biggest and best. We're very confident that a deal of this status will allow us to engage with football fans all over the world and help us showcase our compelling and highly competitive sports betting offering."
Commenting on the new partnership, Damian Willoughby, VP Director of Partnerships APAC for City Football Group, said: "We are delighted to welcome Tempobet to the Manchester City family. Tempobet are a world leading gambling company with an extensive presence in the Asia-Pacific region, where our fan base continues to grow.
"Their commitment to ensuring a consistently exciting experience for all reflects that of Manchester City and we look forward to working with them to better connect with our supporters around the world."
Tempobet, which specialises in developing markets, was founded in 2007 and now offers a comprehensive live betting service, as well as casino, virtual games, binary options and lottery.