By
Lewis
- 13 October 2021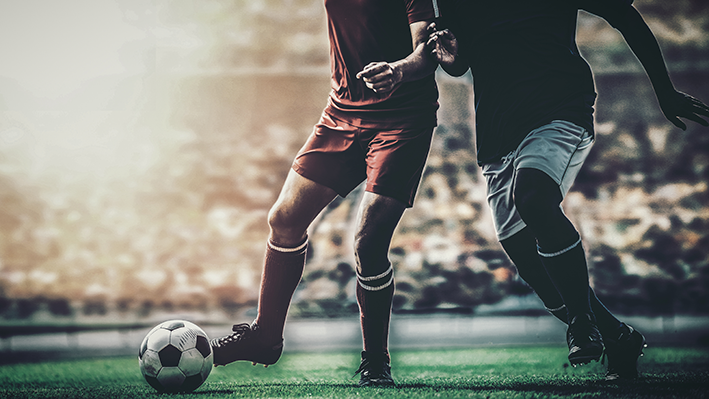 The collection of sports data and statistics for betting and gaming is being challenged under Article 4 of the General Data Protection Regulation (GDPR), by hundreds of UK footballers. The legal action, if successful, could affect the way in which information is classified and significantly change the cost of scraping such data from public sources and is likely to spread from football to all major sports.
The proliferation of sports data gathering means that analytics companies now track 5,000+ datapoint per football match, and has become a multi-billion industry in the gathering and dissemination of player data. 850 players in the UK have now launched a claim for compensation for the trade in their performance data over the past six years (the statutory limit under UK law), stating that companies like Genius Sports, Sportradar, Opta and Statbomb etc. need players' consent and should be paying for the privilege.
GDPR has very strict rules about controlling and processing sensitive areas of data and the legal fight will centre around what constitutes private data as opposed to what is publicly available fact. A report from the BBC claims that 17 major betting, entertainment and data collection firms have been targeted by the legal action, which has also highlighted 150 further targets it believes has misused player data.
Under Article 4 of the GDPR, "personal data" refers to a range or identifiable information, such as physical attributes, location data or physiological information. If GDPR legislation can be applied to the gathering of player statistics, some players could be due tens of thousands of pounds in compensation dating back six years. However, the argument that performance data is protected by data privacy is largely untested. The claim needs to establish whether such data as how many goals a player has scored, passes completed, ground covered in a match, is public domain or personal data regulated by GDPR.
The body bringing the claim, Global Sports Data and Technology, states that performance data isn't just about lost revenues. Footballers are now accessed using this data, which can make and break careers. Betting on football is worth more than £1.4bn per year in the UK and in 2019, Genius Sport paid an undisclosed sum as the new exclusive data provider to the Premier League, Football League and Scottish Premiership. The legal action claims that the leagues understand the value of this data, to the extent that they're taking steps to crack down on unlicensed providers.
The lawyer behind Global Sports Data and Technology's action, Chris Farnell, told the BBC that he believes this action could reshape how sport-wide data is traded. "This will be significant change if the precedent is set throughout football and how data is used throughout sport in general," he said. "It will change significantly how that data is being used and how it's going to be rewarded."