By
Phil
- 7 June 2012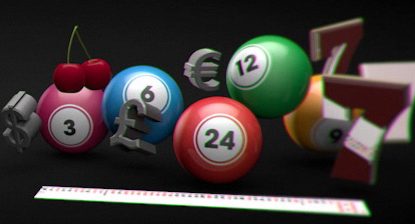 Online gaming software developer Topjack Games has made its instant lottery millions and mega jackpot games available for white label.
In a unique arrangement, insured via a Lloyds of London broker, Topjack Games is the first in the world to offer operators licensed and insured jackpot games. Topjack Games has released five games for white label.  The first is an instant win online version of the traditional 6/49 lottery game.  Players simply have to pick six numbers from 49 and prizes are awarded for matching 1, 2, 3, 4 and 5 numbers. Match all six and you win the £$E2m jackpot.
Operators are also offered a tailored lottery where the player selects a monthly wage and how long they would like to be paid the wage for. The top monthly wage selection is £E$5000 per month and you can be paid from one month to a lifetime.
This first wave of insured jackpot games also includes a mega jackpot three reel slot and the world's first £$€2 million jackpot keno, video poker and bingo games.
Topjack Games founder Nick Lynes said: "We're offering instant win lottery and multimillion jackpots on traditional casino games such as video poker, keno, slots and bingo. We are going introduce £$E5m and £$E10m jackpots later in 2012, which will change the jackpot landscape forever. Topjack Games is a next generation e-gaming supplier offering both players and partner's access to multi-million instant win jackpot games that do not require player liquidity or jackpot seeding. Our mega jackpots and free cash are a force in helping our partners with their acquisition, conversion and retention marketing initiatives and they also increase overall player life time value." he said.
This fresh approach to online jackpots has received the approval of the Malta Lotteries and Gaming Authority who have awarded Topjack Games their Class 1 gaming licence – also a first in the world for games of this kind.
Mr Lynes added:  "Interest has been incredible. We are talking to the world's biggest e-gaming, media and lottery operators and we expect to be making more announcements in the coming weeks. We are looking for partners to take our games to market using the same passion and excitement we used in creating them. Topjack Games is a next generation e-gaming supplier with new games, features and products to come."