By
Phil
- 16 June 2020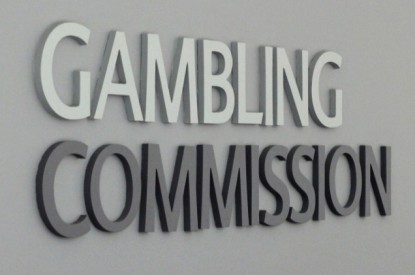 The UK Gambling Commission has hit back at criticism from the All-Party Parliamentary Group (APPG) who said in a report that the Commission was 'not fit for purpose.'
The APPG wants new limits imposed on online gaming with a blanket ban on gambling advertising and a limit of £2 on all online slots.
The APPG said: "It is our view that the Gambling Commission is not fit for purpose and we recommend an urgent review of the Gambling Commission and its capacity to effectively regulate the burgeoning online gambling industry. The Government must commit further and more flexible funding for the Gambling Commission to enable it to cope with the growth in its responsibilities and there must be rigorous oversight as to how this is money is spent."
The Gambling Commission responded by saying: "We are committed to drastically reducing gambling harm and it is untrue to say that we are not fit for purpose. We are making gambling safer through programme of tough enforcement and compliance activity and in the last two years we have strengthened protections including online age and ID verification, customer interaction, and in April we banned gambling on credit cards.
"Our recent work with the industry has seen strengthened online advertising rules to better protect vulnerable groups and later this week we will open a consultation on VIP practices. We will shortly be opening consultations on safer game design, along with further customer interaction measures including reverse withdrawals, which follows our strengthened guidance to operators as a result of novel coronavirus (Covid-19)."
The All-Party Parliamentary Group wants a complete ban on advertising for any form of online gambling.
Iain Duncan Smith, the former Conservative leader and vice-chair of the All Party Parliamentary Group for Gambling Related Harm, said: "We cannot continue with the current lack of regulation for the online industry. We have an industry that is profiteering from vulnerable people gambling more than they can afford."
Labour MP Carolyn Harris, who heads the APPG alongside Smith and the Scottish National party's Ronnie Cowan, said: "They have shown time and again that they will not effectively self-regulate. Urgent change is needed to stop this industry riding roughshod over people's lives.
Matt Zarb-Cousin, who runs the campaign group Clean Up Gambling, said: "These recommendations are in line with the public sentiment at the moment and any policy debate should be contextualised by where the public centre of gravity is. There is a strong feeling that the Gambling Act needs to be reviewed in its entirety."
Kenny Alexander, Chief Executive of GVC Holdings, who owns Ladbrokes Coral, responded: "A significant anti-gambling lobby believes punitive and mandatory restrictions — notably clamping down on online stake thresholds — will help problem gamblers. I don't doubt for one minute their genuine desire to help solve the problem, but such measures would actually only serve to exacerbate the issue."