By
Phil
- 23 March 2016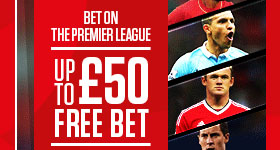 Free online bets, used to entice new customers, will be taxed in the UK from August next year.
British Chancellor George Osborne announced the move in his budget speech.
Mr. Osborne said the Government would 'amend the tax treatment of freeplays in Remote Gaming Duty to bring it into line with the tax treatment of free bets in General Betting Duty' which currently stands at 15 per cent.
The 15 per cent general betting duty (GBD) will be applied to all free or discounted online bets in a move which it is believed will generate £45m in its first year of introduction, increasing to £110m by the 2020 to 2021 year.
Remote Gambling Association Chief Executive Clive Hawkswood slammed the new tax.
"On top of the significant tax burden imposed by the POC regime, we are not surprisingly sensitive about further tax costs being imposed on the industry," he said. "However, we will be assessing what the real impact of this will be and have already discussed next steps with HM Treasury."
The industry did though escape an expected crackdown on FOBTs with expected restrictions to lower bets from a maximum of £100 to £2 not materialising.