By
Phil
- 2 December 2014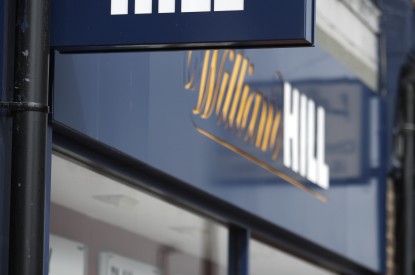 William Hill has engaged compliance experts NMi for testing its full suite of online casino games to the requirements of the UK Gambling Commission, following introduction of the Gambling (Licensing and Advertising) Act.
NMi has a long history of working with William Hill, having tested the majority of the bookmaker's Category B fixed odds betting terminals and games. These have been available for play in high street shops across Britain since introduction of the regulation. As the only lab with a significant presence in the UK – NMi has 40 employees working in gaming compliance in Bangor, North Wales – as well as labs across Europe and America, William Hill felt that NMi was well placed to give the Leeds based company the service they required. Expansion of the relationship was a logical step.
NMi is a home grown success story, growing from a start-up company with 2 employees, to joining the NMi Group in 2010 and expanding coverage in online gaming across the world. The Bangor office is a centre of expertise for Gaming and IT Security within the group, providing much needed quality jobs in the rural university town. Recent company developments include the launch of a Canadian presence in 2013 and continued expansion to the accreditation portfolio which lists regulated markets worldwide.
William Hill take compliance very seriously and consequently have made the early decision to get moving with the required testing and auditing arising from the Gambling Act, which only came into effect on the 1st of November 2014. Operators migrating from other regulated jurisdictions have 12 months to get content tested to UK standards. The Gambling Commission has vowed however that it will not tolerate leaving the testing until the last minute.
Shane Kelly, Head of QA and Test for William Hill, said: "We appointed NMi based on the high level of professionalism and the in depth compliance knowledge that they were able to demonstrate. As a high profile organisation, we value partnerships with innovative organisations that can both complement and facilitate our business goals. This is a significant development and we look forward to a long standing relationship."
Julian Borg-Barthet, Business Development Manager for the NMi Gaming division added: "We are delighted to be expanding the relationship with William Hill. Our lab prides itself on the level of service and knowledge that we offer. It is reassuring to see that our customers recognise NMi's commitment to quality when deciding to consolidate service providers. Given our location and history we are especially pleased to be working with this iconic UK "High Street" brand"