By
Phil
- 6 August 2020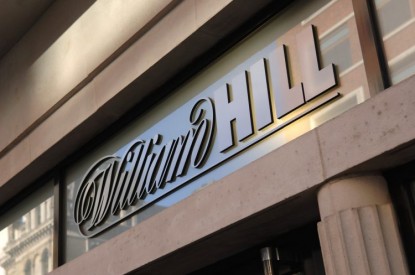 William Hill will keep 119 of its High Street betting shops after the shutdown enforced to try and stem the spread of the coronavirus pandemic.
The British bookie, who owns 1,500 UK outlets, customers would not return in the same quantity as before the pandemic. Whilst the closures will after 300 staff, most will be redeployed in surviving shops with just 20 members of staff losing their jobs
The betting giant said: "We anticipate that longer term retail footfall will not return to pre-COVID levels and 119 shops will remain closed following early lease breaks, with the majority of colleagues redeployed within the estate."
Net revenue was down 32 per cent, driven by COVID-19 disruption to sporting events and the temporary closure of retail activities, partially offset by favourable sports results and a resilient gaming performance.
Online net revenue increased one per cent, driven by successful product launches, growth in international and a progressive resumption of sports events post-lockdown
The company said that after 13 weeks of 'hibernation' during lockdown, the majority of the UK Retail estate has re-opened with reduced staking levels offset by strong gross win margins which benefitted from the unseasonal contribution from football, leading to flat like-for-like6 net revenue for the last two weeks of June
The operator said that its digital businesses have delivered good performances with new product launches online and accelerated product development in the US. International online grew 17 per cent.
The company's next phase of strategic alignment in the UK is the merger of its UK Online and Retail divisions to achieve a single view of its UK customer and improve operational efficiency.
Ulrik Bengtsson, Chief Executive Officer, commented: "I am delighted with William Hill's performance in these extraordinary times. Our team has been remarkable, supporting each other and our customers throughout the pandemic, and I would like to thank them for their continuing efforts. We are pleased with the moves we have taken to further strengthen customer protection, sending over 1.2 million player safety messages, and we are fully supportive of an evidence-based approach to the review of the Gambling Act, as suggested by the recent House of Lords report.
"We have clear proof that our strategy of focusing on Customer, Team and Execution is working. Our trading was strong before COVID-19, we controlled costs effectively during lockdown and we have recovered well post-lockdown with good performances in our online businesses throughout the first half. The furlough scheme provided welcome and timely support and meant we could protect the jobs of our 7,000 UK retail colleagues. Therefore, given the strength of our recovery post-lockdown, we have decided to repay the furlough funds.
"We have continued to develop both our technology platform and our product offerings, with more significant enhancements to come in the second half. The balance sheet has been strengthened by the prompt actions we took to keep cash in the business, the successful placing, and the recognition of the VAT refund.
"As a result, we have the financial strength to confidently pursue our growth agenda, taking advantage of our market leading position in sports betting in the US, and the terrific opportunity that Eldorado's merger with Caesars brings."