By
William
- 16 December 2019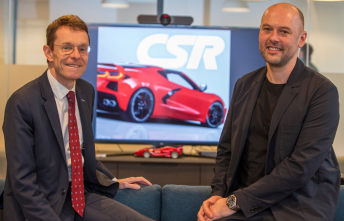 Zynga has announced the opening of a brand new studio located in the heart of Birmingham, UK, which will add to its long-standing racing division at NaturalMotion.
"Situated in the stunning 55 Colmore Row building at the centre of Birmingham's prestigious Colmore Business District, the new studio will accommodate leading designers, developers, and artists from the Midlands development talent pool," said Julian Widdows, Vice President at NaturalMotion. "Our racing division is amongst the best in the world, and the opportunity to tap into the incredible racing talent the Midlands has to offer, highlights Zynga's commitment to producing incredible content for its players."
Zynga and its family of worldwide studios will continue to work cohesively in identifying advantageous benefits, a culture that promotes a healthy work/life balance, and positive initiatives that help employees to feel supported both professionally and personally.
"I am immensely proud of the gaming cluster we have here in the West Midlands, which is home to many leading developers and studios," commented Andy Street, Mayor of the West Midlands. "Zynga is one of the world's leading mobile game developers, so the fact they have chosen to open their newest studio here in the West Midlands shows the strength of our region and how we continue to attract big names and investment.
"Zynga and NaturalMotion's move will help to create local jobs for local people, as well as add more money into our regional economy. I am delighted that Julian and his team have made this investment, and I wish them every success."
Among the list of new hire targets will be a Lead Game Designer, Lead UI Artist, Principal Games Engineer and Principal QA Engineer.