By
Phil
- 24 March 2020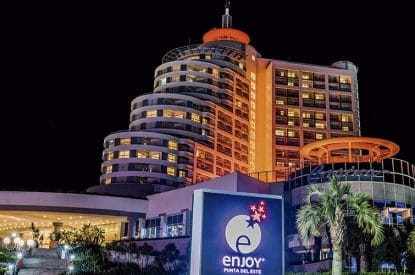 Two casinos in Latin America will be used to help fight the spread of coronavirus (COVID-19) and help local authorities. Enjoy the owners of the hotel and Casino Enjoy, (formerly known as the Conrad) will make its hotel in Punta del Este available so that it may eventually be used as a sanatorium for those affected by the coronavirus.
Meanwhile the Municipality of Palpalá which manages the Hotel Casino in the neighbourhood of Loma Golf has announced it will also temporarily make it available as a location for authorities during the pandemic.
As part of the resolutions prepared by the government to strengthen measures to prevent the spread of the coronavirus on Friday the government announced its decision to cede the space to the COE (The Emergency Operational Committee). Mayor Rubén Rivarola has made the Hotel Casino available as a place to house more than 60 beds, which will help contribute to the care of those taken ill during the crisis.
Mayor Rivarola said that: "This situation is changing and therefore preventive action measures are constantly being taken." The Hotel Casino comes under the administration of the Municipality of Palpalá located in Jujuy Province.
Argentine President Alberto Fernández ordered every citizen to remain in their homes in a bid to tackle the coronavirus pandemic last week. The quarantine period, announced by the president in a televised speech, is in force until March 31. In total there are now 266 confirmed cases of the Covid-19 coronavirus in Argentina.
In Uruguay company sources told newspaper El País that the Enjoy hotel in Punta Del Este was being made "available to the government to be used as a possible sanatorium, to use the beds and the rooms."
Enjoy has already closed the casino spa and hotel. The government of Uruguay has implemented measures to limit the spread of COVID-19. All international passenger flights have been suspended; the government has suspended classes for two weeks and closed shopping centres but is yet to impose a nationwide quarantine. Despite its relatively small population of 3.5 million there are a confirmed 79 cases so far. On March 18, the government said "everything is on the table", including the possibility of a 'general quarantine' to address the virus.