By
Phil
- 13 April 2017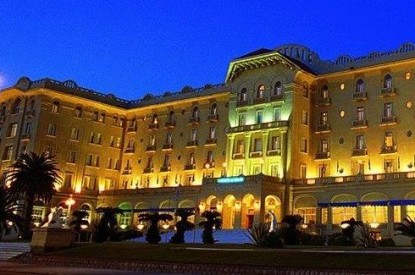 The Argentino Hotel Casino & Resort in Piriápolis could lose its casino licence after Undersecretary of Tourism, Benjamin Liberof, the National Director of Tourism Carlos Fagetti and Director General of Tourism, Hyara Rodríguez, appeared before a parliamentary committee to report on the progress of the tender process for the hotel and casino.
Deputy, Elizabeth Arrieta who called for the meeting stressed the "current uncertainty for the workers of the establishment, which employs about 240 people directly. In the new terms and conditions which are being configured only a hotel would be included contrary to what was carried out in the first tender which also included a mixed casino," she said.
Appearing before Parliament's Standing Committee in February, Tourism Minister Liliam Kechichian reported that the tender had been abandoned after the licence for the hotel received only a single offer from the current concessionaire, who made a proposal to only take care of hotel services, disregarding the services of a mixed casino, as foreseen in the initial bidding document.
The tender process for the casino and the hotel in Piriápolis was first announced in December 2015 by Uruguay's Tourism Minister. According to the plans of the original tender, the new operator would run the hotel and would also be part operator of the new casino under the mixed system. The licence to run the hotel is for 30 years and is open to both Uruguayan and international companies, while the casino licence is valid for fifteen years. However he current operators of the hotel and casino, Méndez and Pereira Sociedad Colectiva, were the only company to put in an offer for the hotel.
As a result in February the Ministry of Tourism granted the current licence holder a period of 90 days to vacate the facilities and is in the process of preparing the documents for a new bidding process. However tourism ministry officials stressed that they hoped that the hotel would continue to remain open as normal until a new concessionaire was found.
The hotel is a well known landmark in the coastal resort and was designed by French architect French Pedro Guichot. It took 10 years to build and opened on December 24, 1930. There has been a casino at the hotel since 1960. The government has already begun work on surrounding infrastructure including the reconstruction of the promenade, the expansion of the port as well as nearby sanitation work and the new hotel operator will be expected to continue with the renovation of the hotel.
Related Stories