By
Phil
- 23 November 2021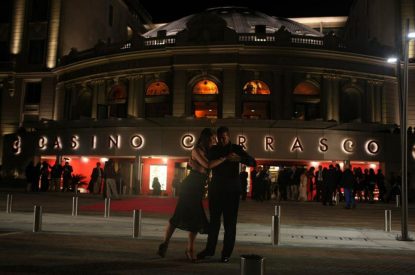 Uruguay's Executive branch has sent a bill to Parliament that would permit both state run and privately run casinos to offer online casino games including poker roulette and slots. The bill, signed by President Lacalle Pou, would give the General Directorate of Casinos of the Ministry of Economy and Finance authority to run online casino games, and gives the Executive branch permission to authorize private companies that already operate casinos as well as future license holders permission to offer online casino games.
The explanatory memorandum of the bill states that given the "progress and significance that internet games already have in the present and will surely have in the future", the General Directorate of Casinos should be empowered to " exploit the games that it traditionally develops through technological platforms, with the understanding that a large part of the recreational activity will be exercised -if not already- in the future through them."
Casinos and slot parlours are run and owned completely by the state via Uruguay casino group Casinos del Estado. They are also jointly owned and operated by the private sector and the state under "the mixed system." since 1995. There is also one completely privately owned and run casino: The Hotel and Casino Enjoy in Punta del Este. However another private casino is planned for the San Rafael hotel in Punta del Este. The hotel has been closed since 2011, but was acquired by the Cipriani Group for more than US$40m in February 2018.
According to reports in local press it is believed that the authorization of online games was a key condition for the investment of the new casino in Punta del Este. During the pandemic online gambling grew in Uruguay as casinos were closed but because no online gambling laws are yet in place the government lost out on significant tax revenue as a result. Offshore sites are blocked by the government. The only online gaming platform currently allowed is via Supermatch: the government owned sports betting monopoly.