By
James
- 27 June 2023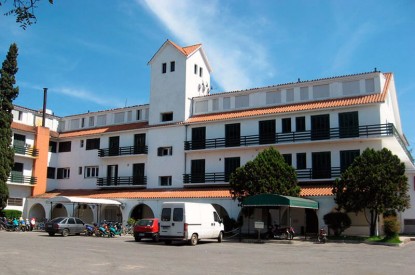 A group of Chilean-German investors have shown an interest in taking part in the international tender for the Hotel Casino Carmelo.
Members of the group told local news outlet Carmelo Portal that the biggest change that the proposal would have would be to establish a new concept of a "Hybrid Hotel" at the location. The building would be restored but there would be spaces where the services of the hotel and a simultaneous flexible office would be combined the source said.
Hybrid hotels are multifunctional, blending co-living, co working and shared social spaces and can adapt to the users' requirement.
"We are thinking of offering a resting place, a casino, where both concepts will allow guests not to neglect their business or work, so that some rooms can quickly be turned into an office or vice versa," the source said.
The project includes the construction of two more structures, architecturally similar to the current hotel. "If we win the tender, we will take care of the history of this hotel from its architecture, we will even imitate it in two more sectors that the hybrid hotel project would include," they said.
The group has not yet had contact with government representatives concerning the project. However the group is believed to be linked with a well-known hotel chain.
Located in the Uruguayan town of Carmelo the term of the casino and hotel's license ended on June 30 and it closed in July 2020. In August 2021 the Undersecretary of Tourism, Renzo Monzeglio said that the hotel and casino would be reopened after a tender and it could be up and running over the next two years. The new owners would renovate the state owned property into a five star hotel in return for the license to operate a casino on the premises.
In May 2023 members of the political party Partido Nacional in Colonia approved a resolution that wrote off a real estate tax debt generated by the Airemar Corporation. The corporation was in charge of the management of the Hotel Casino Carmelo between 1991 and 2020.
The debt with the Municipality of Colonia amounted to 65 million pesos (US$1.65m), and the cancellation request was put forward by the Minister of Tourism, Tabaré Viera, in order to improve the conditions for a future sale of the building which belongs to the ministry.
Last month the Executive created a commission made up of the Ministries of Tourism and of Economy and Finance, the Office of Planning and Budget, the National Ports Administration and the Municipality of Colonia to work on the terms of the new tender.