By
James
- 12 September 2022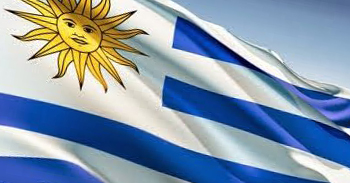 The head of the General Directorate of Casinos of Uruguay, Gustavo Anselmi, has come out in support of the bill that aims to regulate online gambling. Anselmi said that if approved, new rules would help reduce illegal gambling via offshore operators.
In his presentation before the Treasury Commission of the House of Representatives, where the bill is now being debated, Anselmi explained that the National Directorate of Lotteries and Quinielas —the regulator of lotteries and sports betting in Uruguay— is in charge of deactivating the sites of unregulated games of chance, but highlighted the importance that the regulatory framework would have if approved and implemented.
"The National Directorate of Lotteries and Quinielas makes a great effort to take down these sites, but this is going to be a new tool to compete commercially against illegal sites," he told the commission.
The undersecretary of the Ministry of Economy and Finance, Alejandro Irastorza, who also participated in the parliamentary session, said:
"What is intended through these online technologies is to stop gaming that is offered illegally today."
Likewise, Anselmi pointed out that the creation of this legal framework will not imply that many more gaming sites will appear, but rather it will serve mainly so that casinos that already have a face-to-face license can also take part in the online sector.
"It was not an open call for a number of platforms to be installed in Uruguay, but we are talking about three or four platforms at most," he said. Anselmi emphasised that the legal framework would not cover sports betting or online lottery games, as these are the purview of the Directorate of Lotteries and Quiniela.
In November Uruguay's Executive branch sent a bill to the senate that would permit both state run and privately run casinos to offer online casino games including poker roulette and slots. The bill, signed by President Lacalle Pou, would give the General Directorate of Casinos of the Ministry of Economy and Finance authority to run online casino games, and gives the Executive branch permission to authorize private companies that already operate casinos as well as future license holders permission to offer online casino games.
According to reports in local press it was believed that the authorization of online games was a key condition for the investment of the new casino in Punta del Este. In February, the Cipriani group signed the contract for a new hotel in Punta del Este. The emblematic San Rafael hotel in Punta del Este, has been closed since 2011, but was acquired by the Cipriani Group for more than US$40m in February 2018.