By
James
- 3 January 2023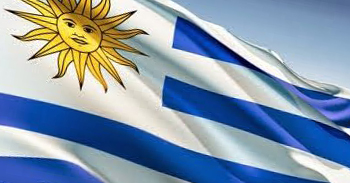 After several legislators requested an extension of the evaluation term of the project on online gambling, the Chamber of Deputies of Uruguay has postponed the vote on its online gambling bill.
According to the deputy Álvaro Viviano, president of the Deputies Finance Commission, the project will be halted so that the bill will be evaluated among lawmakers in the commission further, before beginning the debate in the chamber.
The commission had been given a deadline of November 30 to give an opinion on the proposal presented by the Executive and already approved by the Senate. According to deputy Sebastián Valdomir, a member of the commission, lawmakers had required more time to analyze the proposal, especially with regard to implications on "mental health, because the money that the project allocates to the gambling treatment program is very little" and there were still questions over which government agency should be put in charge of regulating the industry.
Currently online gambling is prohibited by article 244 of Law 19,535 of 2017, although online sports betting is permitted via government monopoly. In November 2021 Uruguay's Executive branch sent a bill to the senate that would permit both state run and privately run casinos to offer online casino games including poker roulette and slots. The bill, signed by President Lacalle Pou, would give the General Directorate of Casinos of the Ministry of Economy and Finance authority to run online casino games, and gives the Executive branch permission to authorize private companies that already operate casinos as well as future license holders permission to offer online casino games.