By
James
- 20 October 2022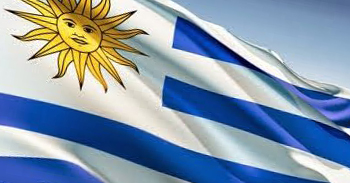 While Uruguayan lawmakers debate the possibility of regulating online gambling, the president of the country's organisation La Banca which runs a variety of popular numbers games, as well as sportsbetting, and instants, Roberto Palermo, has proposed allowing the state to run a single online casino site.
The current proposal for online gambling would allow for the launch of several private platforms via landbased casinos, which for him "strongly increases the risks of pathological gambling", while "they would reduce the income of the State."
Consequently Palermo argued that the state be the sole operator of online casino gambling in order to ensure that it takes place under the strict parameters of responsible gaming.
According to local news outlet Subrayado, Palermo said: "We made an approach, already in the Chamber of Senators and also in the Chamber of Deputies, questioning the approach, the framework of this law, because we understand that it has an implicit contradiction: multiple platforms cannot coexist while responsible gaming guidelines are effective."
Competition he said meant that the well being of the customer would inevitably fall by the wayside. In order to avoid this happening online casino games should follow in the footsteps of the sports betting platform Supermatch he said.
His comments come after a strike last week after The National Federation of Gaming Workers (FENAJU) stopped selling lottery tickets in order to call for a "serious debate" about the online gambling bill now under discussion in Parliament.
The union's position is that online gambling must be regulated since, if it is not, "state revenue will drop", because international companies will continue to operate without paying taxes.
Apart from horse racing the only way for locals to place a legal bet is via the Codere sports betting shop linked to the Hipódromo Nacional de Maroñas racetrack as well as a few other outlets and via Supermatch the first and only officially sanctioned sports betting site in Uruguay. The site, which is locally run and was developed locally, allows Uruguayans to bet on a number of sporting events including football from a number of leagues around the world and is seeing rising revenues.