By
Phil
- 12 September 2017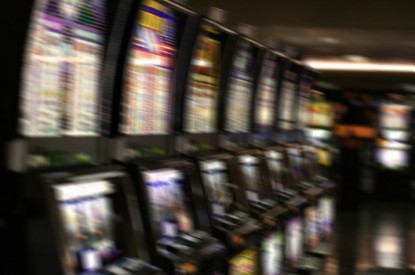 The Uruguayan Chamber of Commerce for Games and Entertainment (CUDE) has criticised a new gaming law now under consideration in the House of Deputies as it does not include slot machines located outside of casinos.
"For more than twenty years we have had these slot machines in the country, but the state has avoided their regulation" said advisor of CUDE Gerardo Dibbern. "You have to create a regulatory framework, which stipulates where you can put the machines and how many you can have. Now you can see machines in different places, from bars to a chemists and that is what we do not want."
Mr. Dibbern told local press that it was up to the state to set out clear rules to generate legal certainty. CUDE represents more than 96 Uruguayan companies operating in the local sot machine sector with machines located in shops and small businesses.
New gaming regulations are being considered as part of a much larger Accountability Law which was put forward by the Executive branch and aims to put into practice regulations regarding fiscal transparency and accountability laws. The law is designed to balance the federal budget and support the country's projected growth, and impacts both individuals and companies operating in Uruguay. Although the exact details on how the new law will go onto effect, the new law will, it is believed, add an additional tax on gaming by applying an income tax on pay outs on slot machines and tables in casinos.
Mr. Dibbern said that the state should keep a register of all machines, authorised locations and owners, with the objective of determining a fixed fee. However, he said that the industry has been overlooked by successive governments.
According to Dibbern, there could be as many as possibly 20,000 slots outside casinos in Uruguay and if the state decided to put a legal framework in place and charge a fee of US$500 per machine, the state would generate around US$10m. Although slot machines outside of casinos have caused considerable controversy in the past Dibbern said that since 2004, 53 court judgements had been awarded in their favour in which both prosecutors and magistrates established that their activity was lawful. This is because there are no laws in place specifically related to slot machines in small businesses.
"What we want from this initiative is that our acquired rights are recognised, because for more than twenty years companies have been paying taxes and developing this activity in a peaceful, public and legal way," he said.