By
James
- 23 January 2023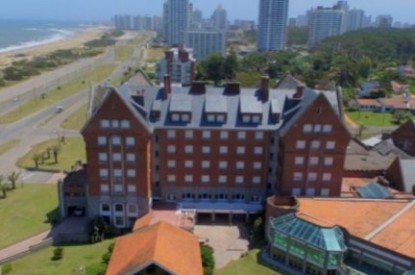 Work began last week on the property of the former San Rafael hotel, where the new Cipriani Ocean Resort & Club Residences Punta del Este will be built, according to the mayor of Maldonado Enrique Antía.
The construction company contracted by the Cipriani Group began to build the wall that surrounds the land where the excavations will begin. "It is a very good sign that this has happened, it means that the project is moving forward," Antía said.
Antía pointed out that the local government does not have a "very clear" picture as to how the stages of the works will be developed since he has not been informed, but said that construction firms will begin with the reconstruction of the hotel and the casino, and then go on to build the first tower.
"I always knew that this was going to happen, nobody throws 50 million dollars overboard and leaves it abandoned, some effort was going to be made. The good thing is that it is in stages, because the other project was in one and it was not viable from an economic point of view," he said.
The work requires about 1,000 workers to build some 80 rooms and more than 260 underground parking spaces. On the other hand, the towers will have more than 280 housing units, while the main one will be the highest in South America, rising to a height of around 320 meters.