By
Lewis
- 24 August 2021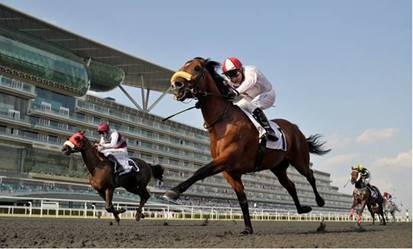 1/ST Technology has unveiled a new 'Wagerpad Pro' betting interface on its signature product, 1/ST BET, the official app of Santa Anita Park, Gulfstream Park, Golden Gate Fields and the Maryland Jockey Club, Pegasus World Cup Championship Invitational Series, and The Preakness.
Wagerpad Pro helps customers make faster, easier and more informed bets on horse races by combining the betting and handicapping features of 1/ST BET with the speed and simplicity of single-page wagering.
Bettors can now bet, handicap, and watch live races without opening multiple screens or leaving the betpad. With Wagerpad Pro, customers can also access real-time Win, Place and Show projections from 1/ST BET's handicapping algorithms and watch live streaming video for more than 300 of the world's top tracks.
Bettors can place complex wagers, such as Superfectas or Pick 6s, without navigating multiple screens, review, place and modify bets, as well as asily identify favourites, overlays and underlays.
"Wagerpad Pro was built after countless conversations and meetings with customers," said Richard Peden, Chief Product Officer, 1/ST TECHNOLOGY.
"Customers told us they love using 1/ST BET's customisable and AI handicapping features but wished there was a more streamlined way to bet. We have worked very closely with our customers to create Wagerpad Pro, a betting interface that is truly 'designed by horseplayers, for horseplayers'."