By
Phil
- 27 January 2023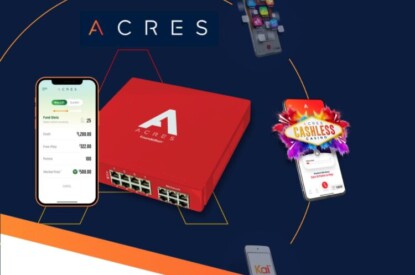 Gaming commissions in the states of Louisiana, Mississippi, and Missouri have all approved the cashless gaming functionality enabled by its Foundation casino management system from Acres Manufacturing Company.
Acres' solution for cashless gaming has now been approved for sale into nine states, with the solution currently deployed in all these states in a total of 21 casinos and across nearly 31,000 slot machines.
Noah Acres of Acres Manufacturing said: "We want to thank the regulators in Louisiana, Mississippi, Missouri, and in the six states that previously approved Foundation's cashless gaming solution for their diligent review and approval of our innovative technology."
"Each of these regulators has taken an important first step in helping to bring modern technology to their state's operators that brings added convenience to casino players through an engaging and seamless user experience while providing operators with a powerful tool to grow revenue, attract new guests, and operate more efficiently and effectively," he added.
To highlight the significant benefits Acres' Cashless Casino technology solution brings to casino operators and their players compared to the systems currently being promoted by technology providers such as IGT, Light & Wonder, Aristocrat and Konami, the Company today issued a position paper available here.
"As the casino gaming floor continued to stagnate with its reliance on 20+ year old systems technologies, Acres dedicated itself to developing revolutionary casino gaming technology that helps drive similar consumer engagement and revenue benefits already enjoyed by nearly every other industry. While legacy casino management systems' providers attempt to address consumer preferences for cashless gaming solutions by recycling decades-old Cashless Wagering Account (CWA) technology — which requires casino operators to assume financial liability for all customer deposits — Acres' Foundation technology is a modern architecture that eliminates the CWA entirely to effectively mitigate risk, operate faster, and offer more security for player funds and a more intuitive player experience. The core belief that drives our commitment to technology innovation is that the gaming industry's lack of modernization is costing it billions of dollars in lost revenues and we encourage all industry constituents to review our position paper that highlights the key benefits of our approach to cashless gaming."