By
Phil
- 14 April 2020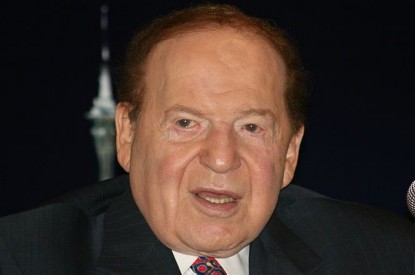 The Forbes 2020 rich list has confirmed Las Vegas Sands Chairman and CEO Sheldon Adelson as the richest person in the casino sector, ranking him in 28th place with a net worth of US$26.8bn.
Carl Icahn, the biggest shareholder in Caesars Entertainment, came in at 78th place with a net worth of US$13.8bn whilst Galaxy Entertainment Group's Lui Che Woo came in at 106th with US$11.7bn. Ronald Perelman, who owns a large shareholding in Scientific Games, came in 211th with a worth of $6.9bn. Novomatic Group owner Johan Graf came in at 230th with US$6.5bn while PokerStars co-founder Mark Scheinberg came in 345th place with US$4.9bn. Denise Coates, head of the UK's leading online gambling company Bet365, was the richest female in gambling with a net worth of $4.5bn.
NagaCorp Founder Chen Lip Keong came in at 437th place with $4.1bn, while MGM China investor Pansy Ho came in joint 565th place alongside Bloomberry Resorts boss Enrique Razon both with net worth's of $3.4bn each.
The coronavirus pandemic has already had an affect wiping off US$10.9bn in Mr. Adelson's wealth, marking 28.9 per cent fall since the emergence of the outbreak.
Forbes said: "The richest people on Earth are not immune to the coronavirus. As the pandemic tightened its grip on Europe and America, global equity markets imploded, tanking many fortunes. As of March 18, when we finalised this list, Forbes counted 2,095 billionaires, 58 fewer than a year ago and 226 fewer than just 12 days earlier, when we initially calculated these net worths. Of the billionaires who remain, 51 per cent are poorer than they were last year. In raw terms, the world's billionaires are worth US$8tn, down US$700bn from 2019."
Amazon's Jeff Bezos finished first in the list for the third year in succession with a net worth of US$113bn, followed by Bill Gates in second place with US$98bn.