By
Phil
- 14 September 2015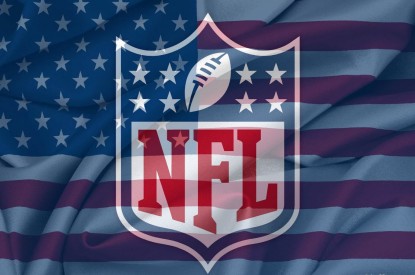 One day before the NFL season kicks off, the American Gaming Association (AGA) is estimating that sports fans will wager $95bn on NFL and college football games this season.
The vast majority, US$93bn of wagers, will be placed illegally. Just under $2bn will be wagered at sports books in Nevada.
On last season's Super Bowl alone, Americans made $3.8bn worth of illicit bets, an amount 38 times greater than the total bet legally.
"Illegal sports betting is reaching new heights of popularity in America," said Geoff Freeman, President and CEO of the AGA. "It's clear that a federal ban on traditional sports betting outside of Nevada is failing."
Illegal sports betting is one of four key illegal gambling areas of focus as part of the AGA's "Stop Illegal Gambling – Play it Safe" initiative, which seeks to distinguish the highly regulated, $240bn legal gaming industry, which supports 1.7m jobs and generates $38bn in taxes across 40 states, from the criminal networks that rely on illegal gambling to fund violent crimes and drug and human trafficking. The initiative is also focusing on black market machines, Internet sweepstakes cafes and illegal online betting.
In June, the AGA formed an Illegal Gambling Advisory Board composed of former top law enforcement officials from the federal, state and local levels.