By
Phil
- 14 February 2014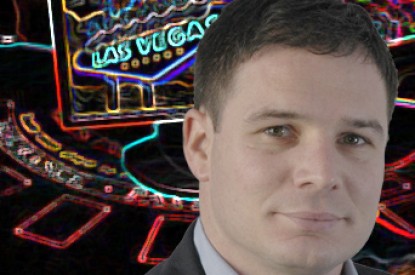 With Las Vegas Sands owner Sheldon Adelson cranking up his highly publicised stance against online gambling in recent weeks, the American Gaming Association and MGM Resorts have forged the Coalition for Consumer and Online Protection to fight back.
The new coalition aims to counter Mr. Adelson's lobbying of the US Congress to ban all types of online wagering outright.
Geoff Freeman, Chief Executive Officer of the American Gaming Association said:"This new entity is dedicated to creating a regulated Internet gaming marketplace and preventing a federal ban of online gaming. The coalition will operate exclusively at the federal level, encouraging Congress to embrace regulation as the best means to protect minors, detect money launderers and eliminate a dangerous black market."
H2 Gambling Capital has pitched the value of an online gambling market in the US as high as $13.4bn within the next five years.
Mr Adelson, a significant contributor of funds to the Republican party, said he would spend 'whatever it takes' to ban internet gambling.
Mr. Adelson said: "My moral standard compels me to speak out on this issue because I am the largest company by far in the industry and I am willing to speak out. I don't see any compelling reason for the government to allow people to gamble on the Internet and nobody has ever explained except for the two companies whose special interest is going to be served if there is gaming on the Internet, Caesars and MGM."
Mr. Adelson has put together a team of high-profile figures to support his push to ban, including former New York Governor George Pataki, former Arkansas Senator Blanche Lincoln and ex-Denver Mayor Wellington Webb.
Together they have spearheaded a six-figure marketing campaign demanding Congress reintroduce the Wire Act of 1961, banning internet gambling. They have also garnered backing from 16 state attorneys-general and are issuing FBI memos warning that internet gaming could be hijacked by terrorists and criminal syndicates to launder money.
MGM Resorts Senior Vice President Alan Feldman has slammed Mr. Adelson's stance as 'absurd' and said the "misinformation" concerning online gaming needs to be addressed.
"A move to make all Internet gaming illegal is absurd on its face," Mr. Feldman said. "That would remove all law enforcement oversight and permit the unregulated black market operators the ability to grow."
The anti-Internet gaming coalition countered: "The proponents of Internet gambling are selling a business model that will lead to spiralling debt and job losses for the middle class to deliver profits to giants like MGM and Caesars. Internet gambling is a bridge too far that Americans cannot abide."
The industry divide comes at a time when following online casinos launching in Delaware, New Jersey and Nevada, up to many as 10 states, including California, Illinois and Pennsylvania, are evaluating similar legislation.
The pro-Internet gaming organisation has also brought in former elected officials to serve as spokesmen, including two ex-Republican congressmen, Mike Oxley of Ohio and Mary Bono of California.
Mike Oxley commented: "An across-the-board federal ban on online gaming would have unintended negative effects for Americans by encouraging illegal online gambling and bolstering the current black market."
Mary Bono said: "Congress can neither legislate the Internet away nor consumer demand for online products. We need to do all we can to make sure that the Internet is a safe place for businesses, consumers, families and children."
Mr. Freeman added: "The experience of the past years has yielded one crystal clear conclusion: Prohibition simply does not work. The federal government has tried the prohibition approach through legislation, specifically the Unlawful Internet Gambling Enforcement Act of 2006 and the Wire Act – and through multiple Justice Department crackdowns on offshore operators, as well. Last year, before a single
state authorized legal online gaming, Americans spent nearly $3bnon illegal, unregulated offshore gaming sites. To put that into further context, Americans accounted for nearly 10 per cent of the entire $33bn worldwide online gaming market in 2012. In other words, rather than "prohibiting" online gaming, recent attempts at prohibition have created a thriving black market and driven its economic benefits offshore. In fact, it's fair to argue that prohibition has given these shady operators the best ally they could possibly imagine by blocking principled gaming companies from competing in the market. Legitimate, strictly regulated operators respect the law and have licenses at stake, while illegal operators always find ways to circumvent the law and offer little to no regard for consumer protection."
He highlighted that more than 100 jurisdictions worldwide allow regulated online gaming and many of them incorporate these technologies and processes to protect consumers, prevent underage play and provide law enforcement officials the tools they need to identify fraudulent and other criminal activity.
"Financial institutions, web-based retailers and many other industries also employ the same, or similar, technologies to ensure the safe, responsible use of their products," Mr. Freeman explained. "Opponents of online gaming suggest that expanding this option will open a Pandora's Box threatening the young and vulnerable members of our society. Other countries — including the United Kingdom, France, Italy, and Canada – are already using technology effectively to protect online gamers, as are three US states. Contrary to what some opponents of online gaming claim, the sky has not fallen in these regulated markets."