By
Phil
- 5 October 2021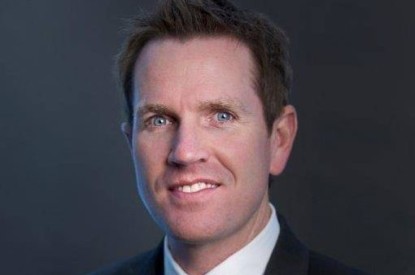 The Association of Gaming Equipment Manufacturers (AGEM) has appointed gaming industry veteran Daron Dorsey as its new Executive Director, effective March 1, 2022.
Mr. Dorsey will begin his new position next year after previously serving as Senior Vice President, General Counsel & Group Compliance Officer at Ainsworth Game Technology in Las Vegas. Dorsey has also been an Officer and General Counsel of AGEM since 2016.
In addition to his prior roles with AGEM and Ainsworth, Dorsey served as General Counsel for William Hill US after several years of service at two established law firms – Snell & Wilmer L.L.P. and Jolley Urga Wirth & Woodbury. Dorsey's legal expertise is well-documented, as he has been a member of the State Bar of Nevada since 2001 and is admitted to practice before state and federal courts in Nevada, along with the United States Court of Appeals for the Ninth Circuit. His Las Vegas ties run deep and he remains prominently engaged with his alma mater, UNLV. Dorsey currently serves as a Trustee for the UNLV Foundation, as well as serving on the Alumni Leadership Circle, Dean's Advisory Council, Gaming Law Advisory Board and Law Fund for UNLV's William S. Boyd School of Law, where he was honored as the law school's Alumnus of the Year in 2017.
Mr. Dorsey will be replacing Marcus Prater, who has served as AGEM Executive Director since 2008.
"Daron's broad knowledge base, diverse skill set, and experience will be tremendous assets as he assumes this new role," AGEM President David Lucchese said. "While we're sad to see Marcus step away, Daron's manufacturer background and familiarity with AGEM make him a perfect fit to step in."
"Marcus devoted over a decade of service to AGEM, overseeing a period of exponential growth in membership, and our industry appreciates all that Marcus has done for us," Dorsey said. "My hope is AGEM can further build on what it has already accomplished and continue to foster a business environment where its members prosper."