By
Phil
- 10 July 2013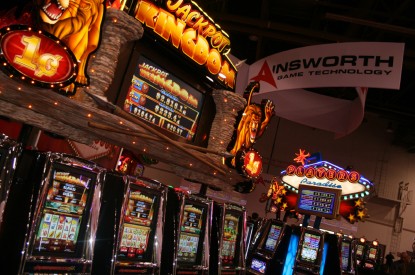 After reporting month-to-month increases for three consecutive months, the AGEM Index fell 8.84 points, or 5.3 per cent, when compared to May of this year. However, compared to a year ago, the index is up 33.59 points, or 26.9 per cent.
It reported a composite score of 158.64 in June of 2013.
The index has reported monthly declines in four of the past 12 months. The latest performance is attributable to 11 of the 17 global gaming suppliers witnessing month-to-month declines in stock price in June. In addition, of the six manufacturers that reported monthly increases, the gains were relatively modest, with all but one up by less than five per cent.
The broader stock markets performed slightly better than the AGEM Index in June, but each also reported monthly declines. NASDAQ ended the month with a closing value of 3,403.25, down 1.5 per cent when compared to the end of May. The S&P 500 also declined 1.5 per cent in June, falling to 1,606.28 by the end of the month. Meanwhile, the Dow Jones Industrial Average fell 1.4 per cent to 14,909.60.
Ainsworth Game Technology reported a stock price of AU$4.03, up 8.9 per cent, which contributed 0.26 points to the index. Scientific Games Corporation contributed 0.23 points, due to a 3.3 per cent increase in stock price to $11.25.  With a stock price of $17.71, up 2.6 per cent, SHFL Entertainment contributed 0.19 points.  Konami contributed negative 3.04 points, due to a 13.6 per cent decline in stock price to $21.15.  GTECH reported a stock price of €19.23, which was down 7.5 per cent and contributed negative 2.71 points