By
Phil
- 25 September 2017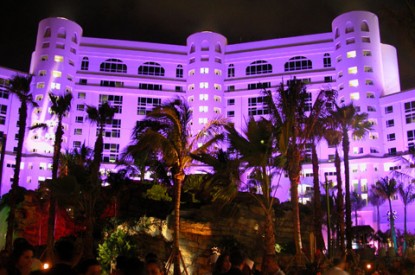 Ainsworth Game Technology has installed a custom Wide Area Progressive (WAP) jackpot at Seminole Gaming properties throughout South Florida.
It marks the first WAP in Ainsworth's North American history.
The Dream Hit WAP – which starts at $350,000 and must hit by $500,000 — will be available on 60 Ainsworth games across three Seminole Gaming casinos and two Hard Rock casinos. Dream Hit will be available to players at the Seminole Hard Rock Hotel & Casino Hollywood, Seminole Hard Rock Hotel & Casino Tampa, Seminole Casino Hotel Immokalee, Seminole Casino Coconut Creek, and Seminole Casino Hollywood.
Seminole Gaming Vice President of Gaming Operations Juan Martinez said: "We've had many great successes with Ainsworth's traditional local progressive set-ups allowing us to create and manage some unique and custom configurations. We are excited about carrying that technology forward for our in-house multisite (WAP)."
The Dream Hit WAP is made possible by Ainsworth's new A-Link Controller. The new controller enables Ainsworth to create symbol-driven and mystery wide area progressives to fit any size gaming operation. Additionally, Ainsworth provides custom graphics for each installation.
"I'd like to thank the leadership of Seminole Gaming for the continued successful partnership between our organisations," said Ainsworth President – North America Mike Dreitzer. "We are excited to – for the first time – be offering players life-changing jackpots of up to $500,000. The A-Link controller, when combined with our customized WAP offering, enables Ainsworth to continue to grow our base in North America."