By
Phil
- 26 June 2023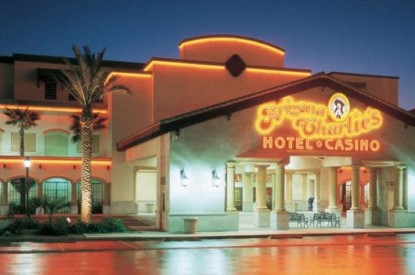 The Arizona Department of Gaming released its Q4 report confirming Tribal contributions to the Arizona Benefits Fund have now totaled over $2bn since 2004.
In a press conference on 9 May at Arizona State Capitol, the Arizona Indian Gaming Association (AIGA) announced that the state is expected to reach $2bn in contributions to the Arizona Benefits Fund by the second quarter of 2023, generated through Tribal gaming revenue. The AZ Department of Gaming's Q4 report is not only a record-breaking quarter, totaling $30m more than last year's Q4, but a huge milestone for Tribal gaming.
"We have been anticipating this report over the last month and are excited to confirm this milestone for Tribal gaming in Arizona," said Robert Miguel, chairman of the Ak-Chin Indian Community and for AIGA. "We have worked diligently to lead Tribal gaming and model our contribution system so that all Arizonans can benefit. This momentous occasion is a testament to all of that hard work and dedication to improving our great state."
The Arizona Benefits Fund helps to support instructional improvement in schools, trauma and emergency care, tourism, and wildlife conservation throughout the state. Arizona Department of Gaming now reports the total amount of Tribal contributions to over $2.03bn since 2004.
"We have come a long way since 2004 and are proud of the Tribal gaming enterprises in Arizona that make this possible," Chairwoman Sherry Cordova of the Cocopah Tribe and Arizonans for Tribal Government Gaming. "By remaining resilient, we have fostered a better Arizona for all and look forward to continuing contributions that leave a great impact on our society."
AIGA supports Indian gaming in Arizona by advocating, educating, partnering, and promoting tribal government gaming to benefit tribes and all of Arizona. Tribal gaming continues to provide for tribal communities through employment, education, enhanced services to tribal members, and other economic development opportunities.
"This is a historic year for Arizona Tribal Gaming – Not only did the State receive a record $153 million in tribal contributions to the Arizona Benefits Fund, we have now seen cumulative tribal gaming contributions surpass $2bn to the State and its cities, towns and counties," said Jackie Johnson, Director of the Arizona Department of Gaming. "This exciting achievement highlights the long-standing partnership between the State and Arizona Tribes, which will continue to benefit all of Arizona."