By
Phil
- 28 March 2019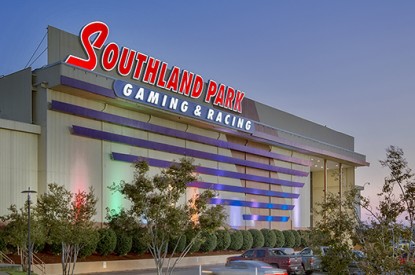 Two racinos in Arkansas will be able to operate table games and full sports books from April 1 following the approval of an amendment by the Arkansas Racing Commission (ARC).
The amendments will also see the launch of a tender for two additional casino licences in the state.
Southland Park Gaming and Racing in South Memphis and Oaklawn Racing and Gaming in Hot Springs will be able to offer table games following a November referendum. Both have announced plans for spectacular expansions.
Southland, which is home to live Greyhound Racing, already offers over 2,000 slots and Electronic Table Games. With assurances that tables were on their way, Delaware North, which owns and operates Southland Gaming & Racing, announced plans to invest $250m in expanding the property to 2,400 gaming machines from the current 2,000 and as many as 60 live table games. It will build a new, 113,000-square-foot casino complex. It will offer 40 live table games, including blackjack, craps and roulette in April with sports betting areas are also planned.
Oaklawn, home to live horseracing, is spending $100m on a new hotel and around 28,000 square-feet of gaming space to accommodate its table offering. A spokesperson there said: "The enhanced gaming experience will allow Oaklawn to provide larger purses to help attract the top thoroughbreds joining a long line of champions such as Smarty Jones, Zenyatta and American Pharoah."
The two new venues will be built in in Pope and Jefferson Counties.
Scott Hardin, a spokesperson for the Arkansas Department of Finance and Administration, said it would accept applications for the new licenses in May.
"The Arkansas Racing Commission shall begin accepting applications for casino gaming licenses in Pope and Jefferson counties on May 1, 2019, pursuant to the terms of Amendment 100 to the Arkansas Constitution and the Casino Gaming Rules adopted by the Commission," he said.
The Cherokee Nation operates 10 casinos in Oklahoma and wants a license in Pope County. Gulfside Casino Partnership, based in Mississippi, and Warner Gaming, based in Las Vegas, are also believed to be interested in the Pope licence. The Quapaw Nation, another tribe based in Oklahoma, has said it will apply for a license in Jefferson County.
The University of Arkansas Economic Development Institute believes the state's gross domestic product (GDP) could reach $6bn over the next 10 years due to the gambling expansion with tax revenue from the four casinos pitched at $66m a year.