By
Phil
- 15 February 2023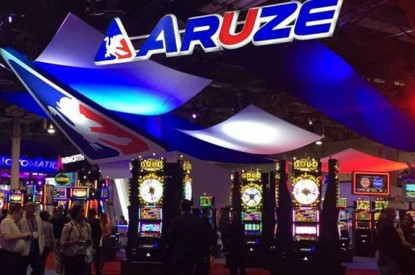 Aruze Gaming Europe has received approval from the Bureau of Gaming Operations for its iGaming solutions within the Commonwealth of Pennsylvania. This is the first state outside of New Jersey that has approved Aruze for iGaming operation.
The company will continue to roll out new titles in 2023 and beyond. Aruze is working with its platform and distribution partners to make these titles available to fans immediately.
"This approval is the next step in our overall business plan to bring the fun of the casino experience to anyone, any time," said Kurt Hansen, vice president of iGaming at Aruze. "Not everyone who loves gambling has the luxury of a casino being down the street from them, and that's where we come in. While players will still travel to search out the lights and sounds of the casino floor, Pennsylvanians will now also have the option of playing right at home."
This announcement follows closely after its approval for operation in Malta, further expanding Aruze's international presence. The company is also targeting a February launch of its iGaming solutions in the UK. Aruze has long offered casino gaming solutions across the world including an array of video slots, ETGs and unique arcade-casino hybrid Activ-Play slots.
Aruze's approach to both traditional and non-traditional fun is not just limited to its casino games. Several of Aruze's iGaming titles are adapted from its suite of esteemed floor titles, as well as some iGaming originals Aruze's philosophy balances iGaming with traditional casinos, viewing them not as competitors, but as two solutions for one need: making casino fun available across the world.
Aruze will continue to target iGaming growth alongside brick-and-mortar growth in 2023, including expansion to more jurisdictions in Europe, Canada, Latin America, and the US. In these jurisdictions, Aruze will build on existing operator relationships, as well as new ones, to bring Aruze's engaging and fun titles to players in the comfort of their own home, or on the go.