By
Phil
- 11 May 2017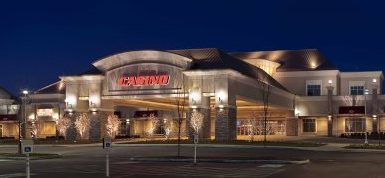 Asian-focused gaming has helped boost Pinnacle Entertainment first quarter net revenues by 10.3 per cent.
The operator generated $640m in Q1, an increase of $60m, driven also by the inclusion of $69.2m from The Meadows Racetrack and Casino.
2017 first quarter results include strong performances at Ameristar Black Hawk, Ameristar Council Bluffs, Belterra Resort, Belterra Park, Boomtown New Orleans, L'Auberge Baton Rouge and River City.
Anthony Sanfilippo, Chief Executive Officer of Pinnacle Entertainment, commented, "Broadly, we are pleased with the 2017 first quarter operational performance across our portfolio of businesses. The key indicators of our regional gaming markets are steadily improving and we are carrying significant positive momentum in 2017. Enhanced Asian gaming entertainment offerings at select locations throughout our portfolio have been a significant growth driver given the focused capital and operational resources we have put in place to develop this important segment of our business over the past several years. We currently have dedicated Asian gaming and food offerings at six of our businesses, including, Ameristar East Chicago, Ameristar Kansas City, Ameristar St. Charles, Boomtown New Orleans, L'Auberge Lake Charles, and River City. Rated Asian gaming volume grew 13 per cent in the 2017 first quarter, with five of the six properties that have targeted Asian gaming offerings growing this metric in the double digits. We believe we can continue to grow Asian gaming volumes at the locations that currently have targeted amenities in this area, and we intend to further develop this opportunity at additional locations within our portfolio.
"Our 2017 first quarter same-store financial results were adversely impacted by low table games hold percentage, principally at L'Auberge Lake Charles and Ameristar East Chicago, as well as by an out of period adjustment that reduced the net revenues and Adjusted EBITDAR of Ameristar Kansas City. In aggregate, we estimate these factors had an unfavorable impact of $9.2 million on same-store Consolidated Adjusted EBITDAR, relative to the prior year period. Additionally, The Meadows experienced low table games hold percentage. Adjusting for these factors reveals a growing Company and encouraging momentum, with our portfolio of businesses producing its third consecutive quarter of same-store year over year net revenue growth.
"The 2017 second quarter is off to an excellent start, with April same-store net revenues increasing by 2.8% year over year. Our flow through was strong in April, with same-store Consolidated Adjusted EBITDAR increasing by 5.7% and margins expanding by 83 basis points. April 2017 same-store performance was driven in part by high table games hold percentage at L'Auberge Lake Charles. During the month, The Meadows produced its best Adjusted EBITDAR performance since we acquired this business in September 2016. We have a positive outlook for the remainder of 2017 given the strong underlying demand trends in our markets and the financial performance of our businesses so far this year.
"We continue to make progress on several key strategic operational initiatives, including increasing our marketing effectiveness, the development of Asian gaming entertainment offerings at the businesses across our portfolio, and generating higher levels of cross-market visitation.
"Our marketing strategy continues to be a key area of focus for our Company. Rated play trends were strong within our core VIP guest segments, with trips and spend per trip both growing in the mid-single digits on a same-store basis in the 2017 first quarter. Overall, same-store spend per trip increased at a high single digit pace. We believe these results underscore the power of our mychoice guest loyalty program in effectively tailoring premium offerings to our most valuable guests."
"Another strategic initiative is growing cross-market visitation by leveraging the distribution of our 16 high quality gaming entertainment businesses, National Casino Marketing network and the universal mychoice guest loyalty program. We generated an 18% increase in cross-business visitation in 2016, with sequentially stronger performance each quarter of last year. Growth of cross-market gaming volume accelerated to 25% in the 2017 first quarter, representing the sixth consecutive quarter of growth.
"Our Company has many unique assets and attributes, including a compelling mix of premium gaming, hotel, culinary, and other entertainment amenities, our mychoice guest loyalty program, and over 16,000 team members focused on providing memorable experiences to our guests in highly desirable locations throughout the US We are ideally positioned to benefit from the ongoing improvement we see in regional gaming trends and are excited by the growth trajectory and future prospects of our Company," concluded Mr. Sanfilippo.