By
Phil
- 11 March 2020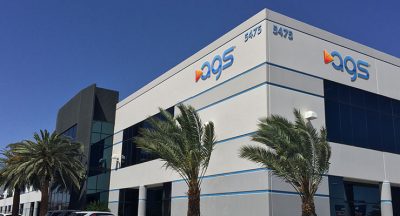 AGS has been awarded a Top Workplaces 2020, National Standard honour by The Atlanta Journal-Constitution solely based on a voluntary, confidential survey of its employees in Metro Atlanta.
This award comes on the heels of AGS being awarded 'Atlanta's Best and Brightest Companies To Work For® in 2019 for the third year in a row. AGS was the only gaming company named to the prestigious Top Workplaces list.
The anonymous employee survey, administered by third-party research partner Energage, LLC, measured several aspects of workplace culture, including alignment, execution, and connection, just to name a few.
AGS Chief Technology Officer Sigmund Lee, who is based in Atlanta and oversees the Company's slot product development, said: "This award means so much to me and to our leadership team because of the value we place in our people. Our strong desire to help each other succeed is core to our culture, and it's especially nice to have an award based on anonymous and voluntary employee feedback."
AGS has two campuses in the Atlanta Metro area – one in Duluth, Georgia and another in Midtown. Nearly 200 employees work across these two campuses primarily in the fields of Research & Development, with a focus on game development, hardware engineering, software design, graphic design, and quality assurance.
Energage Chief Executive Officer Eric Rubino said: "For more than a decade, the Top Workplaces award has helped organizations stand out among their competitors to attract talent. This differentiation is more important than ever in today's tight labor market. No longer is recognition simply a much-deserved cause for celebration, but it's fast-becoming mission-critical to establish a competitive advantage for recruitment and retention."