By
Phil
- 24 November 2022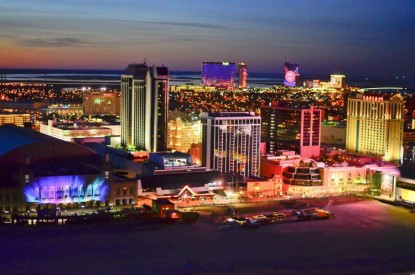 The nine casinos in Atlantic City took a dip of 13 per cent profit-wise in the third-quarter although they were all more profitable than the third quarter of 2019 before the pandemic.
Collectively the casinos generated profit of $269.2m in the third quarter this year, which whilst a decrease of 13.4 per cent from last year, it was up from the $239.4m in Q3 2019.
Six casinos were more profitable than were in the third quarter of in 2019, although Hard Rock which generated the largest profit at over $44m was down 4.8 per cent from last year.
Tropicana generated profit of $41.m, a decrease of 13.5 per cent from a year earlier; Borgata earned just over $40m, down over 30 per cent, Ocean generated nearly $39m, an increase of five per cent; Harrah's won $34.5m, down 21.4 per cent, Caesars earned $25.6m, down 6.9 per cent, Resorts generated $12.5m, down 22.2 per cent, Golden Nugget earned $11.5m, a dip of over 20 per cent whilst Bally's profitability was $10.8m, an increase of 431 per cent from $2m.
Jane Bokunewicz, director of the Lloyd Levenson Institute at Stockton University, which studies the local gaming sector, said: "Summer 2022 faced many headwinds, from shortages in staffing and supplies to increased gas prices and inflation. Coupled with reduced overall spending and other expenses, increased wages contributed to a very challenging summer for Atlantic City's casino operators."
For the first three quarters of 2022, Atlantic City's casinos have generated $608.5m, an increase of 2.7 per cent from last year.