By
Phil
- 23 June 2020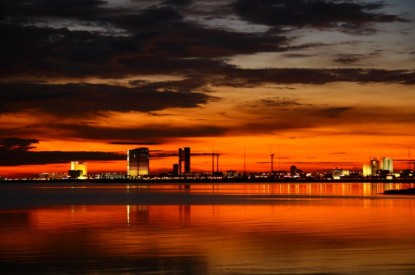 New Jersey Governor Phil Murphy has confirmed that Atlantic City's casinos can open with limited capacity for Fourth of July weekend.
"On Thursday, July 2nd, casinos may reopen, operating at 25 per cent capacity," he said. "Indoor dining may resume, limited at first to 25 per cent capacity. Additional health and safety guidance will be released within the next several days."
Effective immediately, indoor gatherings are now limited to 25 per cent capacity of the rooms in which they will take place, with a maximum of 100 persons. Outdoor gatherings are now limited to 250 persons, and outdoor religious services and political activities will continue to have no numerical limits.
"While we are still in the midst of the COVID-19 pandemic, the commonsense public health measures that New Jerseyans have been complying with are now allowing for us to expand capacity limits," Governor Murphy added. "We will continue to evaluate and make reopening decisions based on data, science, and facts. I thank the people of our great state for the collective effort that has enabled us to take steps like these."
Casinos closed on March 16 along with gyms, movie theaters and indoor dining. New Jersey has had more than 169,000 coronavirus cases and more than 12,800 deaths.
Joe Lupo, President of the Hard Rock casino, said: "We're delighted to get the reopening date. We thank the governor that we'll be able to be open for the July 4th weekend to meet the demand on the world-famous Atlantic City Boardwalk. Our air filtration is better than most hospitals. With 85 per cent of our customers being rated, we can provide details on when the played, for how long, which beverage servers were in the vicinity, which room they stayed in, where they ate."
The governor warned that customers should expect health screenings and mandatory masks inside casinos with any customers not complying to be escorted from the casino.
"We're not going to tolerate any knuckleheads trying to ruin it for those who wish to enjoy themselves responsibly," Governor Murphy said.
Resorts Casinos said it would use air ionization, and ultraviolet light as part of its sterilisation protocols, with every other slot machine disabled to keep guests the designated distance apart.