By
Phil
- 11 April 2021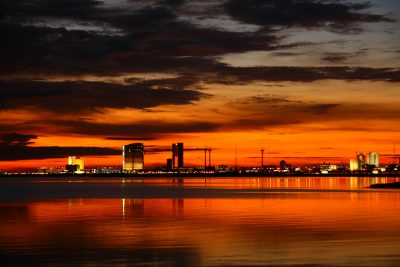 The closure of its casinos for three and a half months saw profits fall at Atlantic City's casinos by more than 80 per cent last year to US$117.5m, although seven of the nine casinos managed to stay out of the red.
The New Jersey Division of Gaming Enforcement said: "Based upon filings made with the Division of Gaming Enforcement (Division), the casino licensees reported 4th quarter 2020 Net Revenue of $538.1m reflecting a 25.9 per cent decrease and Gross Operating Profit decreased 53.1 per cent. For the 12months of 2020, Net Revenue was $1.9bn and the Gross Operating Profit was $117.5m. In light of the casino closures during the entire 2nd quarter and operating restrictions in the 3rd and 4th quarters, the Net Revenue and Gross Operating Profit for the year-to-date period are not comparable to 2019.
"The occupancy rate in the industry's casino hotels for the three months ended December 2020 was 46.3 per cent and the occupancy rate for the 12 months ended December 2020 was 61.7 per cent. Due to COVID-19 pandemic, the casino hotels were closed on March 16, 2020 and began to reopen on July 2, 2020. The occupancy rates exclude the duration of the shutdown period."
James Plousis, Chair of the New Jersey Casino Control Commission, said: "Atlantic City and its casinos endured their most challenging year in history. Yet, through responsible management, the casinos proved that in-person gaming could happen safely. As tourists return to the shore, they can have every confidence Atlantic City is safe for the summer."
Ocean was the only gaming floor in New Jersey that actually boosted its profits during the year. It also had the best occupancy level during 2020 at 84 per cent.
Terry Glebocki, Ocean's CEO, added: "Despite 2020's extraordinary challenges, Ocean showed continued growth, emerging as an industry leader in gross gaming revenue. Thanks to our team's hard work and determination in the months before and after our temporary closure due to the global pandemic, Ocean had a successful year. As restrictions ease and we reopen additional areas of our business, I'm optimistic we'll continue to see gaming growth throughout 2021."
Leading the way the Tropicana came in with a profit of $18.7m, marking a fall in profits of 78 per cent. Hard Rock generated $10.9m, marking a fall of 72 per cent. Caesars generated $10.4m in profit falling by 84 per cent. Harrah's was down 90 per cent generating a profit of $8.5m. Golden Nugget's profit fell 74 per cent to $7.2m. The Borgata's profit came in at $650,000 for the year, a fall of 99.7 per cent. Resorts reported an operating loss of $10.5m, from a profit of $17.6m in 2019. Bally's generated an operating loss of $10m, compared to a $27.5m profit last year.