By
Phil
- 15 August 2019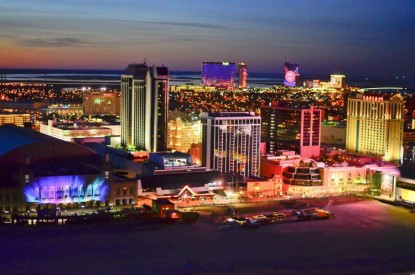 The Casino Association of New Jersey (CANJ) has announced that Atlantic City saw continued growth in the month of July, according to the most recent Division of Gaming Enforcement (DGE) gaming revenue results report.
The DGE report released on Wednesday indicates that July gaming revenue for Atlantic City was over $323m, reflecting a 7.8 per cent increase over the same period last year.
July marked the 14th straight month of revenue gains for Atlantic City, bolstering the state and local economies. This summer, the resort destination celebrated several key moments that increased economic growth and tourism in the last year, including: the one-year anniversary of the legalisation of sports betting, as well as the one-year anniversary of the opening of Hard Rock Hotel & Casino – Atlantic City and Ocean Resort Casino.
Total gaming revenue in Atlantic City for 2019 is $1.84bn with sports wagering revenue for Atlantic City casinos was $6.8m in July 2019.
The industry generated over $26m in taxes and fees collected by the state in July 2019.
Atlantic City was responsible for 17 per cent of visitor spending in New Jersey last year. In a recent interview, Jeff Vasser, executive director for New Jersey's Division of Travel and Tourism, recognised the vital role that Atlantic City plays in the state's tourism economy, saying, "Atlantic City is the most important tourism asset we have in the state, and we do everything we can to support it."
The casino industry continues to work to solidify the seaside resort's comeback by diversifying Atlantic City's offerings, as well as investing hundreds of millions of dollars in redevelopment projects and nongaming services to attract new visitors. The industry's efforts have advanced the revitalisation of Atlantic City, transforming the city into a business conference destination and first-class resort that features great restaurants, entertainment and shopping.