By
Phil
- 11 November 2013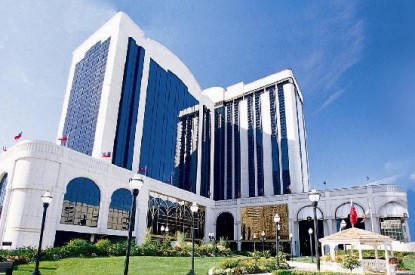 Following the breakdown of its potential sale to PokerStars, Atlantic City's struggling casino Atlantic Club Casino Hotel has now filed for bankruptcy protection to help see through a sale.
The New Jersey Division of Gaming Enforcement said it expects the venue to remain operational throughout the Chapter 11 process, which mirrors moves by several Atlantic City casinos, including Revel Casino-Hotel which came out of Chapter 11 earlier this year.
New Jersey Division of Gaming Enforcement Director David Rebuck said: "The bankruptcy process has been successfully used by several Atlantic City casinos in the past. In those cases, the casinos were able to remain open while additional financing was pursued. Atlantic Club will remain open for business, and the bankruptcy filing will not have any impact on Atlantic Club's customers."
Michael Frawley, the casino's chief operating officer, added: "We believe in our property's positioning and the value-centric niche we committed to nearly 18 months ago. Our creative branding campaign and the tremendous efforts of our employees have resulted in property growth within a continually challenged market. Unfortunately, the market has taken longer to rebound than we had hoped."
The failed bid from PokerStars to buy the casino for US$15m saw PokerStars parent company, The Rational Group, invest as much as $750,000 a week into the company as an advance on the deal going through. It would have been the first example of an online gambling company buying a land-based casino in the United States. However Atlantic Club walked away from the deal when regulators showed concerns over the licensing procedures and a lawsuit followed. A New Jersey Superior Court Judge said Atlantic Club could keep $11m in advances from PokerStars, a decision that PokerStars has appealed.
PokerStars has subsequently partnered with Resorts Casino Hotel in advance of New Jersey's online gambling market opening up on November 26.