By
Phil
- 31 July 2023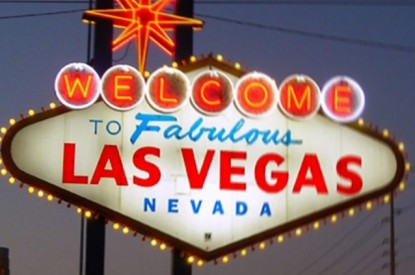 Nevada gaming revenue numbers dropped 2.4 per cent in June doing nothing to dampen the last month of a fiscal year that saw record GGR in slots, table games, and sports betting, accumulating in an all-time record in fiscal year 2023.
June's revenues were down one per cent on the Strip and 10.4 per cent in downtown Las Vegas.
Analysts believe that the 2024 fiscal year, which started on July 1 will be another record year with Las Vegas welcoming a Formula One race on the Strip in November, the debut of the Fontainebleau Las Vegas in December, and the Super Bowl in February.
Only baccarat actually let June's down.
Barry Jonas, an analyst for Truist Securities, said: "Baccarat win of $100m was the culprit, above average at $93m a month since January 2022, though down 30 per cent year over year versus a tough comparison of $141m in June 2022, which was last year's second highest with a hold of 15.2 per cent.
"Total casino win excluding baccarat, a measure we use to gauge the health of the mass market, was up six per cent year over year and three per cent in the second quarter, while normalized gross gaming revenue was up seven per cent year over year and four per cent in the second quarter."
John DeCree, an analyst for CBRE, added: "Notably, it was the highest June on record for slots and mass-market table win. Slot win increased 3.9 per cent year over year on a 12.4 per cent increase in handle, while non-baccarat table win increased 8.8 per cent year over year, driven primarily by an easier hold comparison, as mass table drop declined 7.3 per cent. Overall, total gaming volumes on the Strip, including slots, tables, and baccarat, increased a solid seven per cent year over year. It was also a record month for poker revenue, which benefited from a strong World Series of Poker. We could also attribute some of the month's strength to the Vegas Golden Knights's successful Stanley Cup run in early June."
Onto the year as a whole, Nevada casinos generated $15.1bn in revenue in fiscal year 2023, up 3.2 per cent or $475.4m from 2022, which itself jumped by 37.4 per cent from 2021.
Michael Lawton, an analyst for the Nevada Gaming Control Board, said: "These totals are being driven as expected by the Las Vegas Strip, which is responsible for 93.3 per cent of Nevada's $263.7m increase through the first half of the year. Although this quarter's results cooled compared to the first quarter of 2023, we feel confident moving forward, even in the face of difficult comparisons, that current levels are sustainable. This confidence is supported by resilient customers, continued demand for leisure travel, new-property openings in Clark County, and most importantly a robust sports and entertainment calendar."
Mr. Lawton highlighted that statewide slot win of $10.2bn during fiscal year 2023 set an all-time record and improved by four per cent from 2022.
Table gaming also set an all-time record, coming in at $4.9bn, up 1.7 per cent from last year's record setting total.
Baccarat win came in at $1.1bn, falling 6.3 per cent from last year whilst the $460.2m in sports pool win, marked an increase of 6.5 per cent.
Casino consultant Brendan Bussmann, Managing Partner of B Global, said: "I do feel good about where we're heading. You'll have another 4,000 rooms online with the Fontainebleau open for the Super Bowl. Provided there's not some cataclysmic event, I'm very optimistic about the short-term and even longer-term future of the sports and entertainment gaming capital of the world."