By
Phil
- 15 February 2023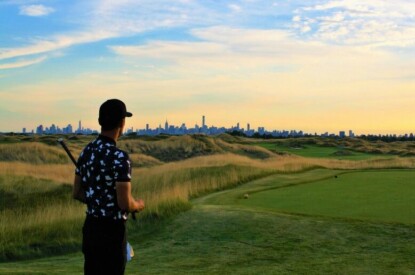 Bally's Corp. has joined the race for one of three New York casino licences with a blueprint to bring betting to The Bronx, with the proposal of building a casino resort next to the Trump Organization's public golf course at Ferry Point.
It believes it would need 17 of the 300 acres at the location to develop a casino. Donald Jr. and Eric Trump, the sons of former US President Donald Trump have a 20-year contract with the Parks Department to operate the land as a golf course.
Bally's plan would create over 15,000 construction jobs and more than 3,500 permanent jobs
Bally's stated: "We are incredibly excited at the prospect of bringing Bally's community centered approach to gaming and entertainment to The Bronx. At Bally's, we start with the proposition that the leaders in the community know what is best for their community."
"With that guiding principle in mind, we have been engaged in an ongoing series of conversations with local elected officials, community groups and key civic leaders to hear directly from them about what they would like to see from a potential new project," the statement read. "Our vision, which includes transforming a former waste disposal site and a high-end golf course into a world class entertainment destination, with a focus on workforce housing and new and improved public green space at the center of the project."
Bally's made a promise to small businesses and residents in the Bronx that they will have the opportunity to 'share in the economic prosperity and access to amenities' generated by the casino 'for generations to come.'
"We couldn't be more grateful at the prospect of writing the next chapter of Bally's storied history in the Bronx," the statement said.