By
William
- 21 October 2021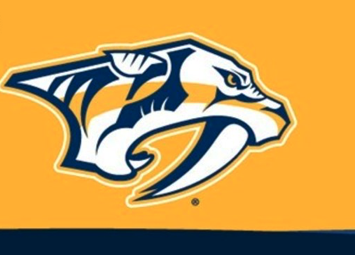 The Nashville Predators and Bally's has entered into a partnership designating Bally's as an Official Sports Betting Partner and the Official Free-to-Play Partner of the Nashville Predators and Bridgestone Arena.
The partnership, which runs through 2025, will grant Nashville Predators intellectual property rights to Bally's, as well as provide Bally's with access to team logos, marks and certain content rights. The agreement marks Bally's first partnership with an NHL franchise and its first with a professional sports team in the state of Tennessee.
"From the moment sports betting launched in Tennessee, we've wanted to align with dynamic companies that will help us bring the best fans in sports even closer to the game we all love," Predators Executive Vice President and Chief Revenue Officer, Chris Junghans, said.
"We've found just that with Bally's Corporation and Bally Bet, who we're thrilled to welcome to the pro sports landscape in our state for the first time. Bally's unique approach to content integration and brand alignment through their broadcast partnerships is going to be a game changer. We are excited to be one of the first teams to partner with Bally on this unique and exciting endeavour."
As the first offering in this partnership, Bally's will soon launch Smashville Selector, a free-to-play game that offers fans the chance to compete for prizes. Available as an app on Android and iOS, Smashville Selector challenges fans to correctly answer five predictive questions ahead of select Predators games. Prizes will be awarded to the top competitor after each game, with a grand prize distributed to the highest-scoring Predators fan at the end of the season.
"The Nashville Predators occupy a special place in sports fans' hearts across Tennessee and their Bridgestone Arena provides a unique and electric atmosphere. It will be a great venue in which to market our brand, especially when combined with Predators game broadcasts on Bally Sports South," commented Adi Dhandhania, Chief Operating Officer of Bally Interactive, the company's digital division.
Smashville Selector is the latest offering in Bally's product line of mobile sports apps, following this summer's release of the free-to-play Bally Sports Trivia and real-money sports betting app Bally Bet in Colorado and Iowa. The Bally Bet sportsbook app is expected to launch in Tennessee in 2022.