By
Phil
- 4 August 2023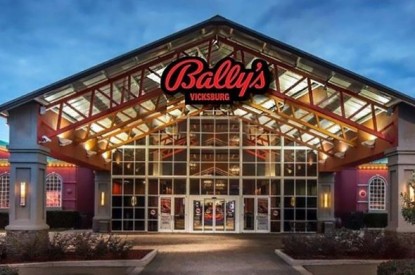 Bally's Corporation financial results for the second quarter ended June 30, 2023 saw record casinos and resorts revenue of $333.2m, up 11.1 per cent, with total revenue reaching $606.2m, an increase of 9.7 per cent year-over-year.
Robeson Reeves, Bally's Chief Executive Officer, said: "Bally's made significant strides this quarter, announcing new initiatives, achieving important project milestones, and building on our strong foundation for 2023 and beyond. Our core Casinos & Resorts segment produced record second-quarter revenues of $333.2m, an 11.1 per cent increase compared to the second quarter of 2022. International Interactive also remained solid, with revenues increasing 5.6 per cent year-over-year, led by our robust UK business, which grew revenues by 11.5 per cent year-over-year."
North America Interactive iGaming is ramping up positively, driven primarily by New Jersey and Bally's successful June launch in Pennsylvania. Additionally, we are extremely pleased that the Rhode Island legislature legalized iGaming, naming Bally's as the sole provider in the State with an anticipated launch in March 2024. In addition, Bally's has made significant progress transitioning Bally Bet onto the Kambi and White Hat technology platforms, which is on track to rollout later this summer. 
George Papanier, Bally's President, added: "Our core Casinos & Resorts customer base remains resilient. While we are keeping a close eye on spending trends and the health of the consumer generally, we are pleased with how our overall portfolio is performing, with significant year-over-year revenue growth and margin expansion. We are looking forward to the opening of our Chicago Temporary Casino in September and the unveiling of our property redevelopment in Kansas City as well. Importantly, our portfolio's near-term capex cycle has peaked as our Twin River Lincoln project was completed in late April, as will the Chicago Temporary Casino and Kansas City expansion projects through this quarter. We expect to be mining the returns from those expansion plans in the back-half of 2023, particularly in the fourth quarter."
Bally's is maintaining its Revenue guidance provided on May 9, 2023, which remains in the range of $2.5 billion to $2.6 billion and its Adjusted EBITDAR guidance range of $665m to $700m.