By
Phil
- 7 November 2022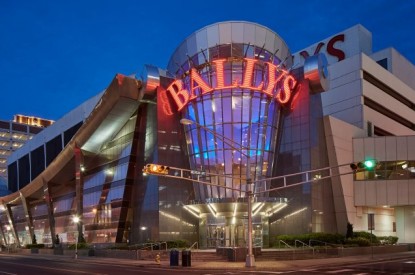 Third quarter profits have fallen for Bally's Corporation who generated revenue of $578.2m for the third quarter ended September 30, 2022, with net income of $0.6m and adjusted EBITDA of $151m.
Bally's said it will take 'a hard look' at non-core assets that it said were 'a drag' on EBITDA.
Lee Fenton, Chief Executive Officer said: "In the third quarter, Casinos & Resorts benefited significantly from the first full quarter of integration of our regional casino properties. We also welcomed Tropicana Las Vegas into the mix and will continue driving our omni-channel portfolio in the US International Interactive returned to growth in the UK, with record margins across the platform, offset by foreign exchange headwinds, while North America Interactive experienced continued growth with New Jersey iGaming and the launch of our new combined app housing both Sports and iGaming in Ontario. We are evaluating our money losing businesses in North America Interactive and refocusing efforts where we have faster paths to profitability."
"Our program in sports betting has taken longer than expected," Mr. Fenton added.
Bally's is updating the guidance it provided on August 4, 2022 for the year ending December 31, 2022 with revenue and Adjusted EBITDA of approximately $2.25bn and $540m, respectively, reflecting nine months of results, including significant strength in Casinos & Resorts offset by adverse foreign exchange movements and incremental expenses for state-by-state launch costs in North America Interactive. Bally's fully expenses the upfront and ramp up costs related to the launch of interactive businesses in new jurisdictions prior to full operational commencement and no longer includes such costs as adjustments to Adjusted EBITDA.