By
Phil
- 20 September 2022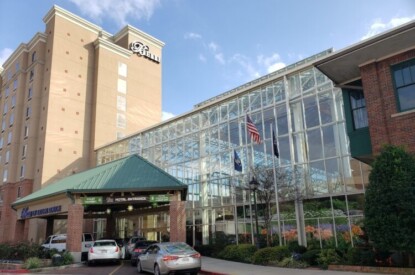 The Louisiana Gaming Control Board has approved CQ Holding Company's $35m blueprint to relocate the Belle of Baton Rouge riverboat onto land and to reopen the adjoining hotel on the riverfront in downtown Baton Rouge. 
Currently Louisiana's lowest-performing casino, the Belle hopes to add 200 jobs with the build set to start in spring, with the grand unveiling expected a year later. It will boast a will be a 16,500-square-foot casino in the atrium of the property along as well as an oyster bar/bistro, featuring a pizza station, wine bar and bowling lanes. There will also be a 2,500-square-foot sportsbook and lounge. The casino will house 316 slot machines and 14 table games. The hotel will initially open 90 rooms on its top four floors.
Terry Downey, CEO of CQ Holding Company said: "We're looking at this as a first phase. There is unlimited potential in this property." 
He added that the aim was for the casino to be 'a very boutiquey, very fun' with a modern, industrial interior, with for example railroad ties used as dividers in the hotel lobby and a hostess stand made from the wheels of a railroad cart.