By
Phil
- 7 January 2019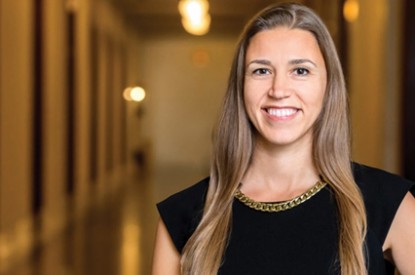 US-based sports book platform developer Bet.Works has appointed former Sportradar US Deputy President as Chairwoman of Advisory Board.
Dr. Laila Mintas most recently served as Deputy President for Sportradar US, a global leader in analysing and leveraging the power of sports analytics and data. Dr. Mintas was recently awarded the Leaders in Sports Under 40 Award, the Sports Business Journal's Game Changers Award, the International Award for Women in the Gaming Industry – Inspiration of the Year and was named one of the 25 executives to watch in 2019 by Global Gaming Business magazine.
Bet.Works' Founder/CEO David Wang said: "We are thrilled to have Dr. Mintas chair our Advisory Board. Dr. Mintas is an extremely well respected leader in the US sports betting industry with significant experience in integrity and working directly with sports leagues, including the NFL, NBA, NHL, MLB, NASCAR, MLS and CONCACAF, which will be invaluable in leading our advisory board and driving the continued growth of Bet.Works".
Dr. Mintas commented on the Bet.Works announcement: "I am very excited to join Bet.Works as the company is uniquely positioned to capitalise on the growth of the US sports betting industry. Bet.Works' cutting edge enterprise sports betting platform will fill a major void that exists in the marketplace today. In addition, the company's US-based management team dedicated solely on the American sports betting landscape will serve the company well. David will continue to build on their early successes, including the signing of the 1 st nationwide media partner to enter into the sports betting sector with theScore and adding a signature partnership with Dennis Drazin and Monmouth Park in New Jersey. I look forward to working with my fellow Advisory Board members in bringing Bet.Works across all future regulated sports betting markets in America."